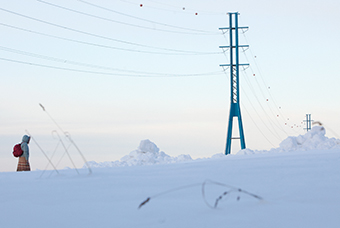 Helen Sähköverkko Oy is responsible for the electricity transmission and distribution services in the Helsinki region. In 2013, its turnover was 117 million euros.
The total energy consumption in the company's operational area in 2013 was 4,5 TWh, which is 2,3% less than the previous year. There were 738 new connections to the electrical network, and by the end of the year, the total number of connections was 32,629.
Security of electricity supply at a good level
The security of the electricity supply in Helsinki remained at a good level. The average outage experienced by customers was approximately three minutes, which is less than half of the ten-year average.
The enabling factor of the good supply security is the high cabling rate of the grid (98%), thanks to which, storms hardly ever cause any distribution disturbances. Furthermore, the duration of disturbances was cut down by increasing the automation of the grid's transformers.
The company has launched a major investment programme that promotes the supply security and service level of the grid. The investments of this operating year were 37,5 million euros.