Power Plant Share in a solar farm for businesses
A Power Plant Share is the easiest way to utilise 100% renewable solar energy without equipment purchases. You will also support domestic renewable energy production at the same time.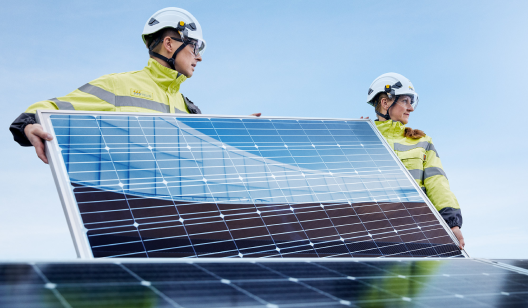 What is a Power Plant Share?
A Power Plant Share enables the production of solar energy easily without having to invest in your own solar power plant. The solar panels in the Power Plant Share package produce 100% renewable solar electricity that can compensate the amount of electricity purchased by your company. Solar electricity is invoiced as part of the electricity consumed. You will only pay for the solar energy produced by the Power Plant Share without any other costs, such as rent. If the power plant does not produce electricity, there are no costs to you. You will also receive a lobby display service for monitoring the power plant's production in real time. The Power Plant Share can be combined with any electricity contract provided by Helen.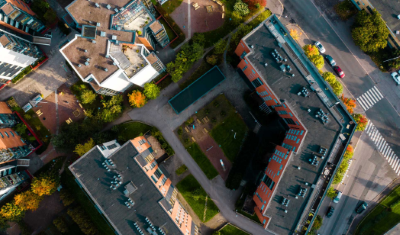 Why is it worth getting a Power Plant Share?
An effortless responsibility deed. The Power Plant Share is an easy climate deed for companies that want to utilise 100% renewable energy.
No equipment purchases, no requirements for the property. You don't need to own a property or worry about the property being suitable for a solar power plant.
Benefits of a centralised power plant. A centralised power plant guarantees disturbance-free, efficient production for a solar power plant.
What kind of situations is the Power Plant Share suitable for?
Achieving sustainability targets
A Power Plant Share helps to achieve the strategic sustainability targets set by your company, for example, in relation to renewable energy production or emissions reduction.
No right of ownership to the property
You company's premises are not owned by the company, and the property owner is not interested in acquiring a solar power plant. With the Power Plant Share, you can acquire solar power without your own equipment purchases.
Fragmented property stock or otherwise challenging installation conditions
Instead of implementing several small solar power plants in multiple properties of different companies, the Power Plant Share can help to achieve the same capacity in a single location.
Challenges related to building technology
In Finland, an estimated 25% of properties are not suitable for a solar power plant purely due to shortcomings in the load capacity of the roof. There may also be obstacles for the installation of solar panels, for example, due to regulations related to the façade or overshadowing neighbouring properties.
Where is the solar farm located?
The Power Plant Shares are located in Helen's solar farm in Nurmijärvi, with a total of some 2,800 two-sided solar panels. The average annual production of the entire solar farm corresponds to, e.g. about 18,072,289 jugs of coffee or 10,000,000 kilometres driven by an electric vehicle.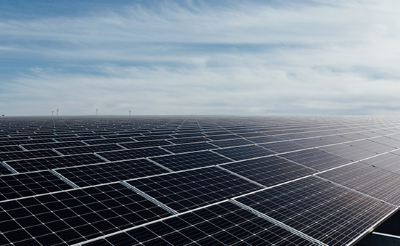 Electricity production of solar panels in Finland
Below is an average estimate of the production of solar panels in Finland. The electricity production of your panels is distributed so that the production is highest in the summer months.
| | Production of solar panels (%) |
| --- | --- |
| January | 0 |
| February | 1 |
| March | 6 |
| April | 12 |
| May | 20 |
| June | 19 |
| July | 18 |
| August | 13 |
| September | 8 |
| October | 3 |
| November | 1 |
| December | 0 |
Frequently asked questions about Power Plant Shares
You can change the question with arrow keys and open and close the answer with space key.