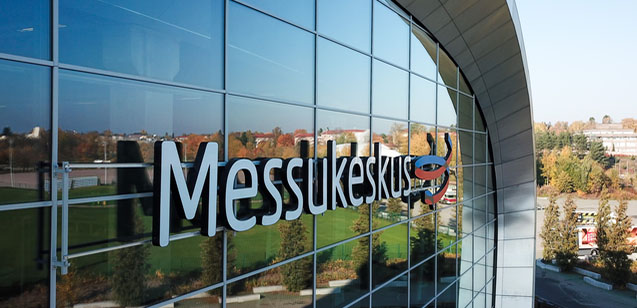 One of Helsinki's largest solar power plants is being built on the roof of Messukeskus Expo and Convention Centre, and the panels are now available to rent as Helen's designated panels.
27.03.2019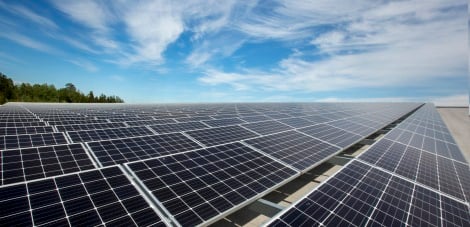 This year, record volumes of solar energy were obtained from Helen's own solar power plants at Kivikko and Suvilahti from March onwards. May was the most productive month in the solar power plants over many years.
09.08.2018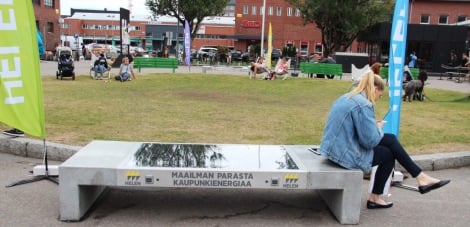 Five solar panel benches, which can be used for recharging electric bicycles and mobile devices, have been introduced in Helsinki by Helen. The first of their kind in Finland, the benches will be located in Teurastamo, Kalasatama and the Market Square.
12.06.2018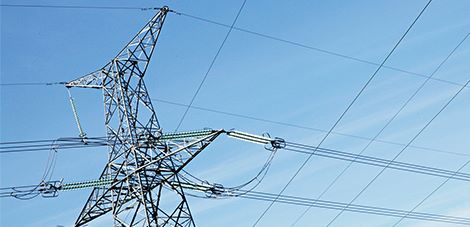 Renewable energy production will increase in Europe and in Finland in the next few years, and more flexible solutions will be needed in the electricity system. Placing of distributed production and flexibility on the market is developed in Helsinki as part of an EU project.
22.12.2017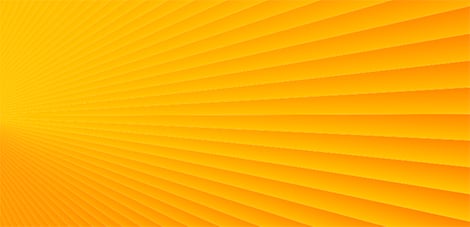 A third of the almost 3,000 solar panels of the Kivikko solar power plant will soon be sold. The panels have only been up for sale for a few days, and they have been much sought after.
10.06.2015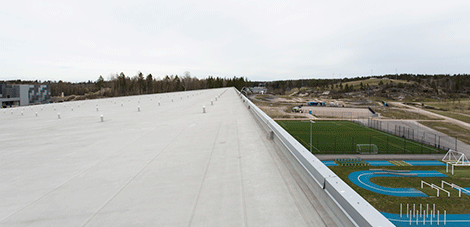 Almost 3,000 solar panels will be built in the Helsinki district of Kivikko. These panels will fill an area of about one hectare on the roof of the Kivikko Ski Hall.
11.05.2015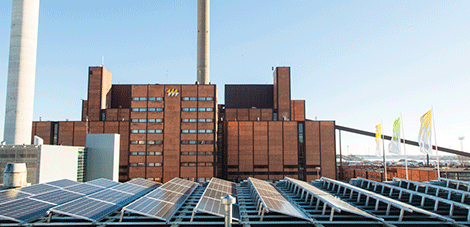 Solar power production in Finland's largest solar power plant started in the Helsinki district of Suvilahti in early March. A solar power plant in an urban environment enables production of clean energy close to where the energy is used. Helen's plant will increase the total solar electricity output connected to Finland's grid by over 10 per cent.
18.03.2015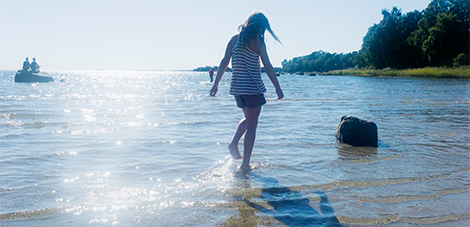 Helsingin Energia is launching a solar energy programme, starting with the building of a solar power plant in Suvilahti in Helsinki in the first phase of the programme. 
03.07.2014