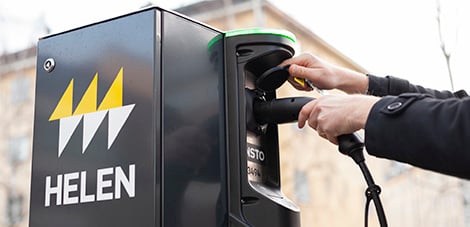 The number of public charging points in Helsinki will rise to well over 200 when new electric vehicle charging points are installed at 13 leisure facilities of the City of Helsinki. The new charging points will be ready for use by the end of the year. Vehicles are charged with renewable wind power at all Helen's public electric vehicle charging points.
28.10.2020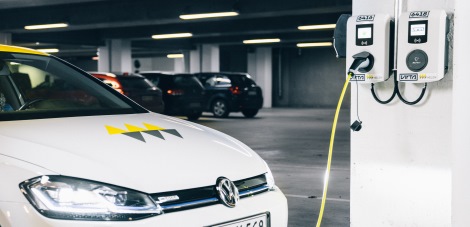 A housing company in Jätkäsaari invested in the future and commissioned Helen to build 12 electric vehicle charging points in the property's indoor car park.
31.01.2019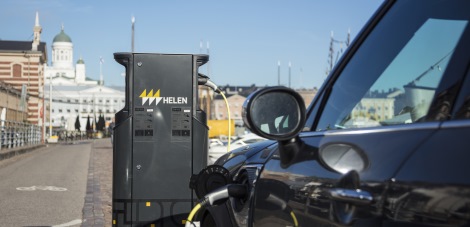 The German energy company E.ON is joining forces with the Finnish company Liikennevirta.
20.12.2018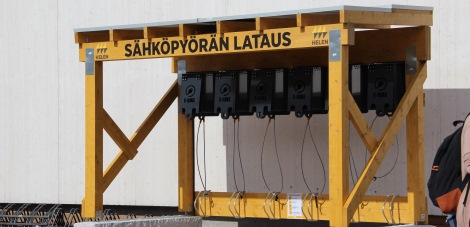 Helen is providing a free charging station for electric cyclists on the Katajanokka waterfront in Helsinki. The e-bike charging station is the first of its kind in Finland and utilises solar panels and an electricity storage unit as power sources. The charging station is now open to city residents at the side of Allas Sea Pool, next to Flying Cinema.
14.08.2018