Our customer service is temporarily overloaded and at times we are unable to accept new phone calls if all places in queues are occupied. Read more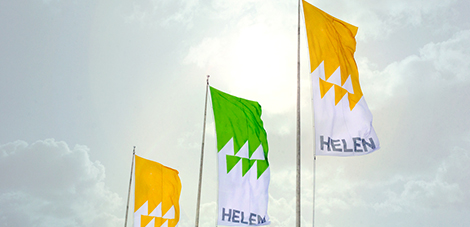 Helen Ltd's combined district heating and cooling solution has won the esteemed Global District Energy Climate Award. The award ceremony was held in Tallinn, Estonia on 27 April 2015.
28.04.2015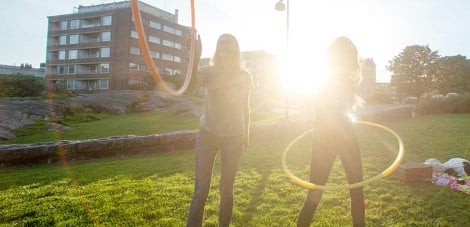 The pupils of Pihkapuisto Elementary School inspire the whole school to take part in monitoring energy consumption. The school also has plans for energy spying. The school was awarded Helen's Energy
21.04.2015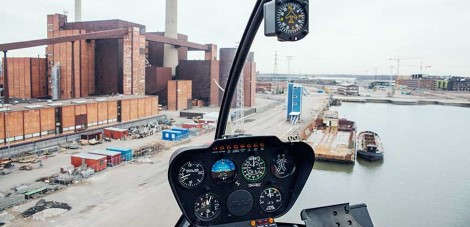 The foundation work on the pellet system in the Hanasaari power plant has started. A pellet system is being built at the power plant to replace part of the coal used with wood pellets.
10.04.2015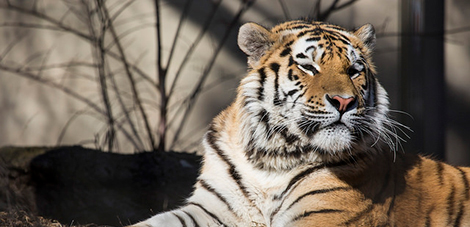 Helen and Korkeasaari joined forces. Even though their functions are different, a challenge shared by both organisations is climate change. For arctic animals, the effects of climate change are
02.04.2015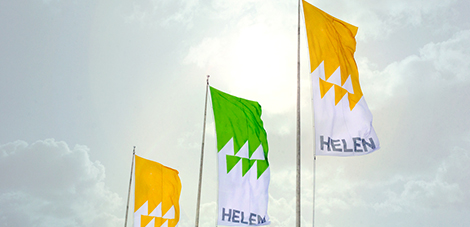 Helen Ltd's environmental impact assessment on increasing the use of biofuels in Helsinki has received the Finnish EIA Award 2015. The environmental impact assessment was related to Helen's
27.03.2015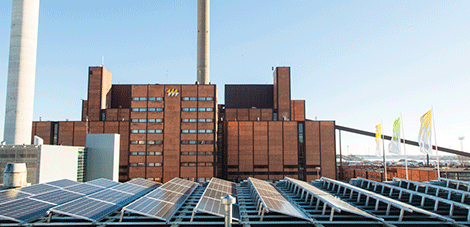 Solar power production in Finland's largest solar power plant started in the Helsinki district of Suvilahti in early March. A solar power plant in an urban environment enables production of clean
18.03.2015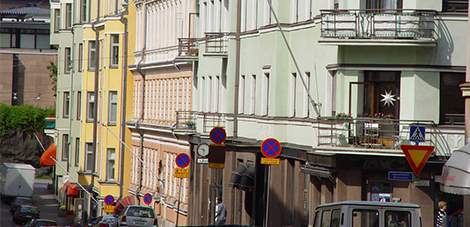 The Helen Group's annual report has been published. The report describes year 2014 when Helsingin Energia was still the parent company of the Helen Group. The public utility was incorporated at the
18.03.2015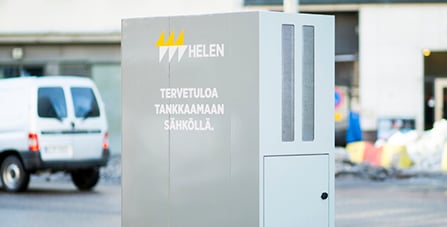 Helen's 35 public on-street charging points for electric vehicles are now part of the Virtapiste charging network, which is available throughout Finland.
09.03.2015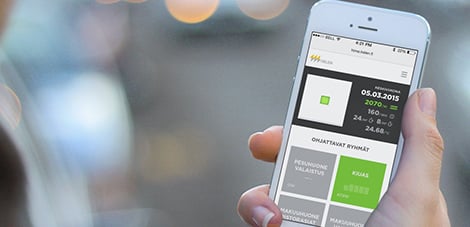 Thanks to new technology, Kalasatama residents are able to monitor the water and electricity consumption of their homes in real time. Awareness of consumption encourages frugality in the use of
09.03.2015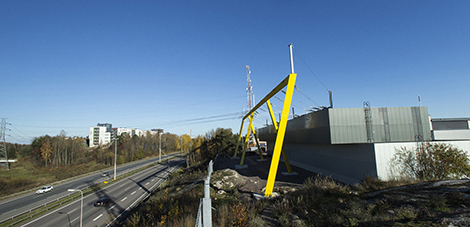 The popularity of the name competition for the Viikinmäki landscape portal surprised us. Good name suggestions have flooded into both the blog and Facebook.
09.02.2015