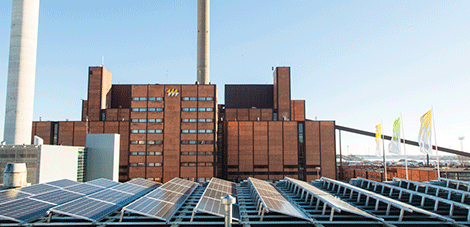 In the view of Helen Ltd, Finland needs a more coherent energy policy. The tax increase on combined heat and power generation, proposed by the Government, together with the ban on the use of coal that has been brought forward would significantly restrict the opportunities for energy companies to invest in new energy innovations and emissions reduction.
30.05.2018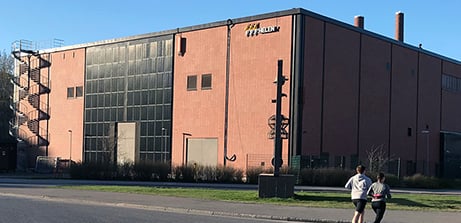 A new solar wall consisting of 84 panels has been installed at the Suvilahti substation in Helsinki to test the yield of wall panels. The production of a traditional roof power plant is at its highest in the summer, whereas the best time of the year for wall installations to collect solar rays is in the spring and autumn.
11.05.2018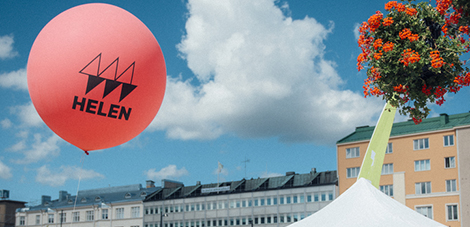 For the second year running, Helen has been ranked first among Finnish energy companies in the largest survey in the Nordic countries concerning citizens' views on the sustainability of well-known companies.
13.04.2018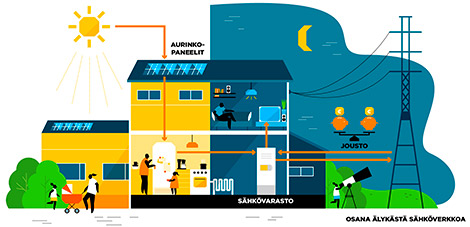 Helen is the first company in Finland to offer solar panels and an electricity storage system as a tailored package for its domestic customers. Microgenerators will gain greater benefits from their solar panels with the aid of an electricity storage system.
05.04.2018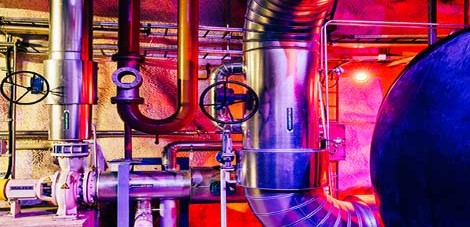 In the next few years, Helen will make significant investments in reducing emissions and increasing the share of renewable energy. Helen aims to reduce the carbon dioxide emissions of energy production by 40 per cent by 2025 compared with the 1990 levels. The use of coal will be halved at the same time. The longer-term target is climate-neutral energy production.
29.03.2018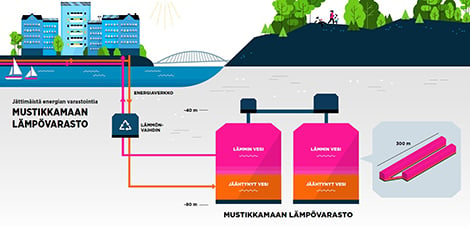 Helen has decided to build Finland's largest heat storage facility in the old oil caverns in Mustikkamaa for the storage of district heat. The heat storage facility will allow reduction in the use of fossil fuels.
22.03.2018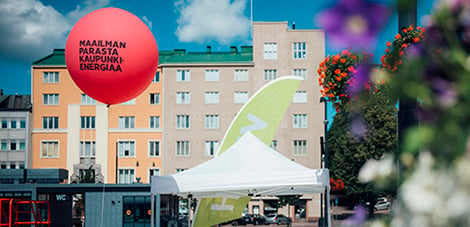 FINANCIAL STATEMENT RELEASE 2017 The Helen Group's results were at the projected level, which is slightly higher than in the previous year, and the number of customers increased to well over 400,000. Helen continued to develop new services in accordance with the strategy, and it promoted especially projects related to the recovery and storage of energy.
06.03.2018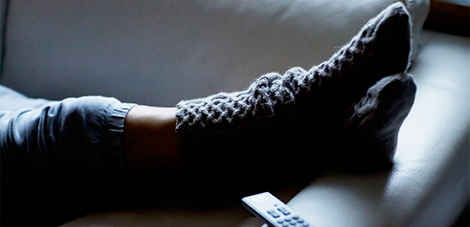 Helen is exploring various options of building new bioenergy heating plants in Helsinki. At this stage, the objective is only to find out whether the Tattarisuo area is suitable for producing heat with biofuels. A public presentation meeting on the project will be held in the Puistola Comprehensive School in March.
28.02.2018 According to weather forecasts, the freezing weather will continue. Helen's district heat production is operating normally, and there is plenty of heat for everyone.
27.02.2018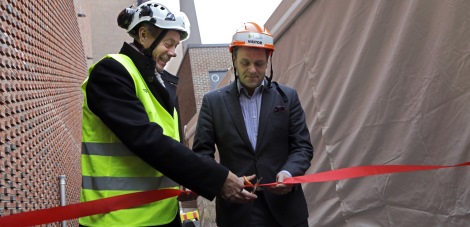 The Mayor of Helsinki Jan Vapaavuori inaugurated Helen's new bioenergy heating plant in Salmisaari. The plant produces renewable district heat in the largest pellet-fired boiler in Finland.
14.02.2018