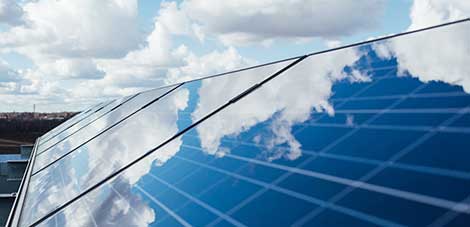 Helen is now launching the Virtual Battery on the Finnish market. It enables longer-term storage of self-produced solar power and its utilisation also when the sun is not shining. The product is currently relevant as the demand for solar power products has increased tenfold in just one year.
15.05.2020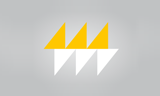 Messukeskus Helsinki and Helen Ltd will open one of the largest solar power plants in Helsinki on the hall roofs of the Messukeskus Expo and Convention Centre. The solar power plant will start operation at the end of August or the beginning of September 2019. Construction of an extension will also start at the same time.
28.08.2019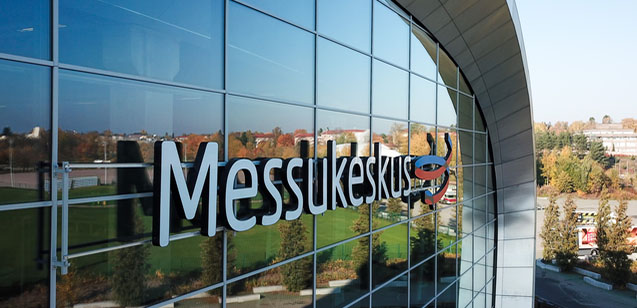 One of Helsinki's largest solar power plants is being built on the roof of Messukeskus Expo and Convention Centre, and the panels are now available to rent as Helen's designated panels.
27.03.2019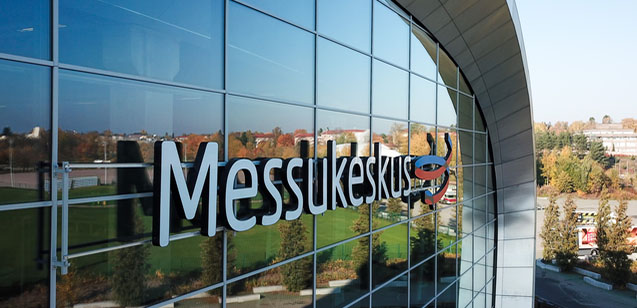 One of the largest solar power plants in Helsinki will be built on the roof of the Messukeskus Expo and Convention Centre, with its panels to be harnessed as Helen's rentable designated panels.
15.11.2018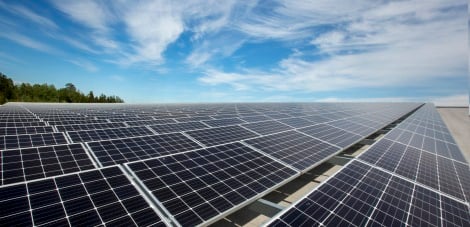 This year, record volumes of solar energy were obtained from Helen's own solar power plants at Kivikko and Suvilahti from March onwards. May was the most productive month in the solar power plants over many years.
09.08.2018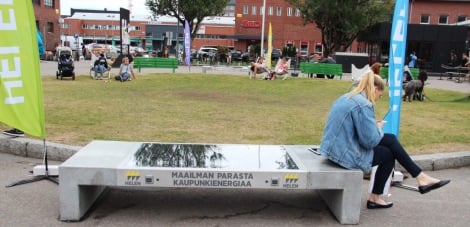 Five solar panel benches, which can be used for recharging electric bicycles and mobile devices, have been introduced in Helsinki by Helen. The first of their kind in Finland, the benches will be located in Teurastamo, Kalasatama and the Market Square.
12.06.2018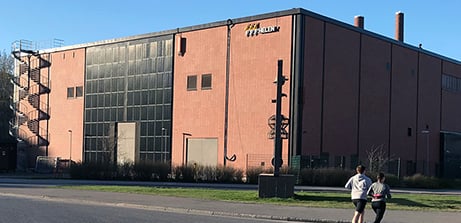 A new solar wall consisting of 84 panels has been installed at the Suvilahti substation in Helsinki to test the yield of wall panels. The production of a traditional roof power plant is at its highest in the summer, whereas the best time of the year for wall installations to collect solar rays is in the spring and autumn.
11.05.2018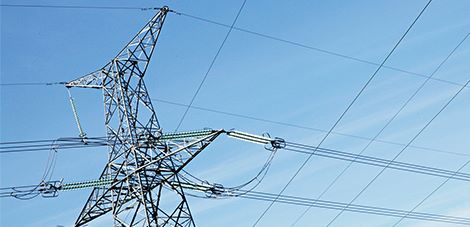 Renewable energy production will increase in Europe and in Finland in the next few years, and more flexible solutions will be needed in the electricity system. Placing of distributed production and flexibility on the market is developed in Helsinki as part of an EU project.
22.12.2017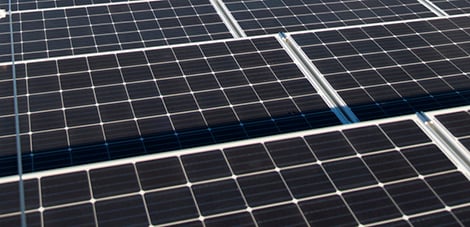 According to a study commissioned by Helen, the important key words of the energy future are the sun, energy saving and energy efficiency, utilisation of waste, as well as circular economy. It is critical for Helen and the entire energy sector what shape and form the EU's sustainability criteria for biomass, which are under preparation this autumn, will take.
15.09.2016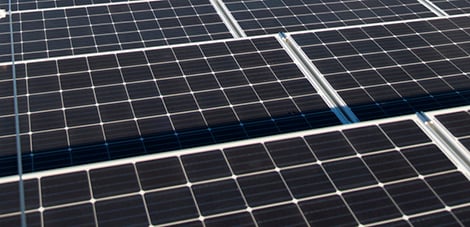 Finland's largest solar power plant started operations today in the Kivikko district of Helsinki. Owned by Helen Ltd, the solar power plant has almost 3,000 solar panels, and its estimated annual production corresponds to the annual consumption of about 350 one-bedroom apartments.
14.04.2016