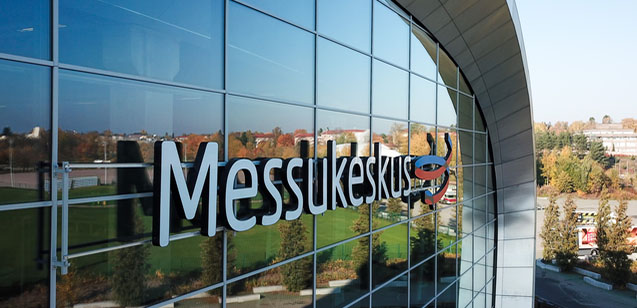 One of the largest solar power plants in Helsinki will be built on the roof of the Messukeskus Expo and Convention Centre, with its panels to be harnessed as Helen's rentable designated panels.
15.11.2018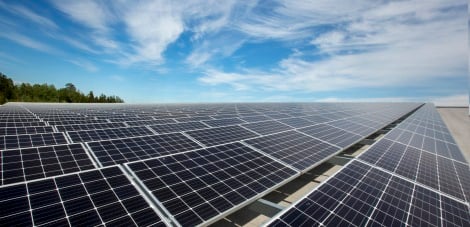 This year, record volumes of solar energy were obtained from Helen's own solar power plants at Kivikko and Suvilahti from March onwards. May was the most productive month in the solar power plants over many years.
09.08.2018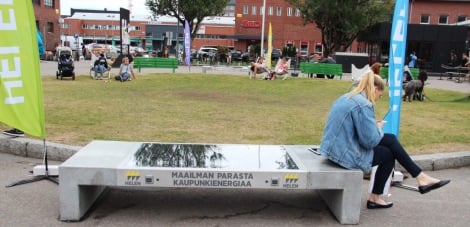 Five solar panel benches, which can be used for recharging electric bicycles and mobile devices, have been introduced in Helsinki by Helen. The first of their kind in Finland, the benches will be located in Teurastamo, Kalasatama and the Market Square.
12.06.2018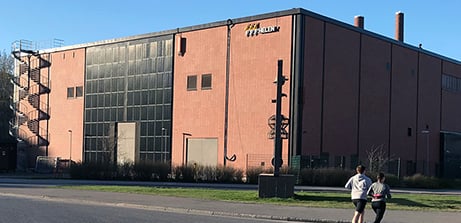 A new solar wall consisting of 84 panels has been installed at the Suvilahti substation in Helsinki to test the yield of wall panels. The production of a traditional roof power plant is at its highest in the summer, whereas the best time of the year for wall installations to collect solar rays is in the spring and autumn.
11.05.2018