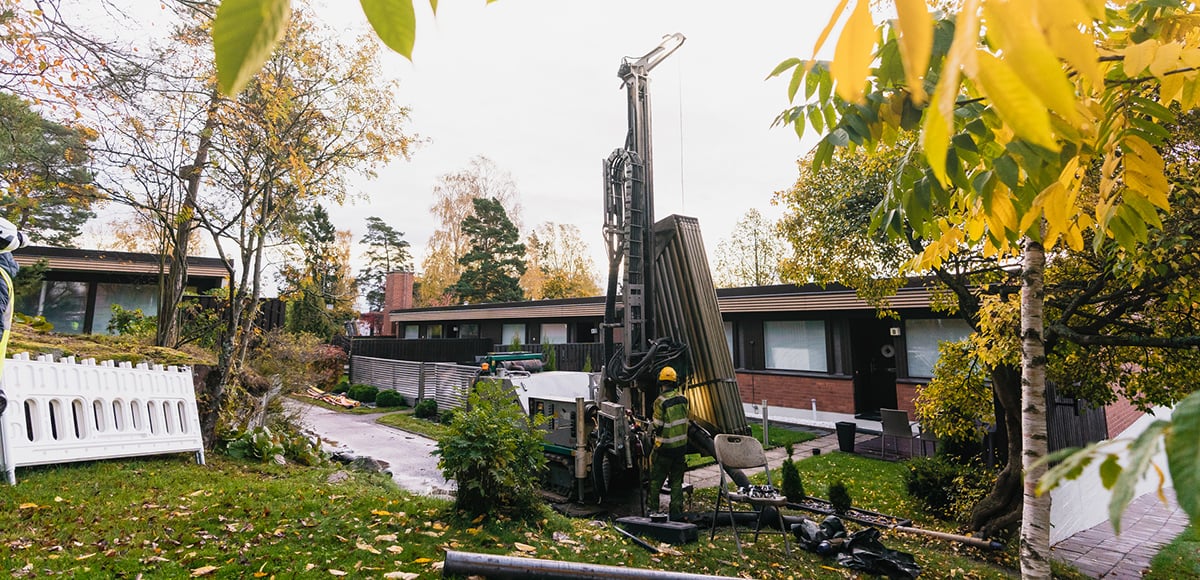 Helen is implementing its first pilot site based on ground source heat for a housing company located in Espoo. With pilot sites, Helen is developing heating solutions based on ground source heat for customers who want the added benefit of their own renewable energy production in their housing company.
22.10.2020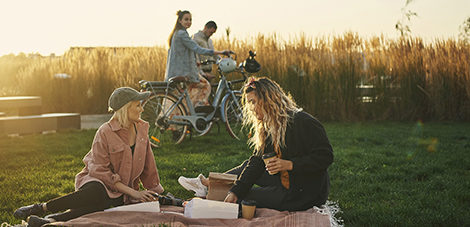 Carbon-neutral heating plays a key role in the reduction of climate emissions. Geothermal heat and ground-source heat complement emission-free heat sources and are well suited for the district heating network. Helen also offers ground-source heat solutions for properties.
10.06.2020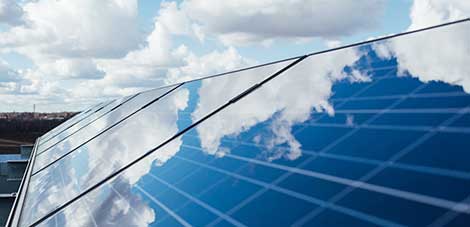 Helen is now launching the Virtual Battery on the Finnish market. It enables longer-term storage of self-produced solar power and its utilisation also when the sun is not shining. The product is currently relevant as the demand for solar power products has increased tenfold in just one year.
15.05.2020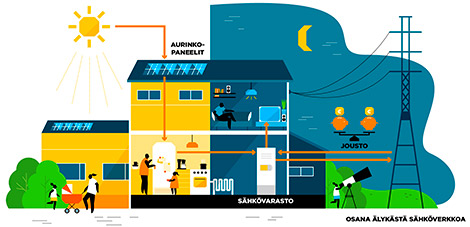 Helen is the first company in Finland to offer solar panels and an electricity storage system as a tailored package for its domestic customers. Microgenerators will gain greater benefits from their solar panels with the aid of an electricity storage system.
05.04.2018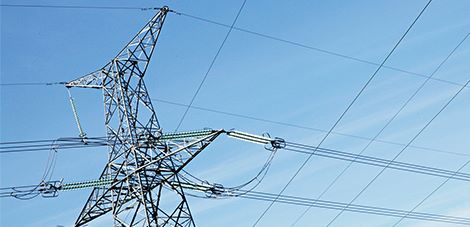 Renewable energy production will increase in Europe and in Finland in the next few years, and more flexible solutions will be needed in the electricity system. Placing of distributed production and flexibility on the market is developed in Helsinki as part of an EU project.
22.12.2017