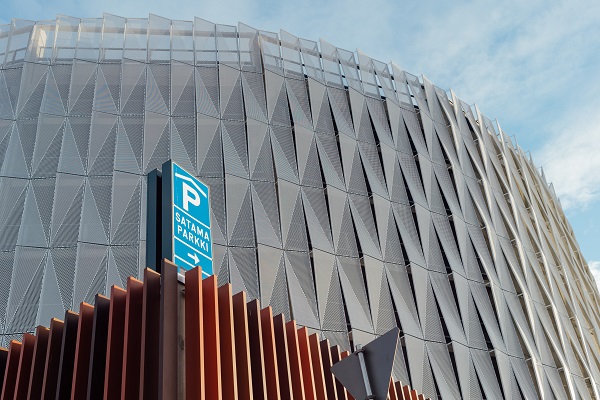 Charging of electric vehicles is now possible also during a boat trip. Eighteen new electric vehicle charging points have been installed in the Satamaparkkitalo parking facility at the West Harbour in Helsinki. The new charging points are part of the 730 parking spaces of the multi-storey car park, mostly serving the sea passengers of West Harbour, but also local businesses and residents, as well as motorists visiting the area. The charging points have been supplied by the energy company Helen
21.06.2021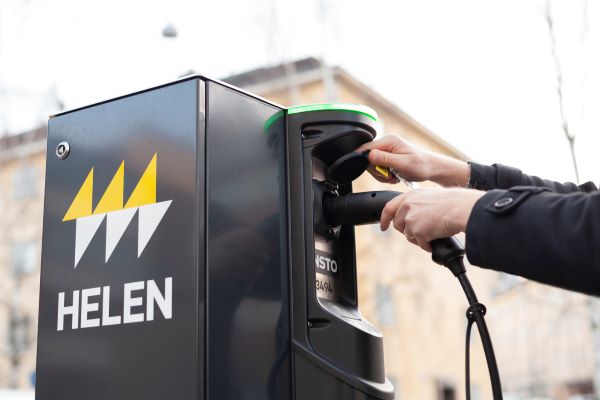 A total of 18 charging points are being installed in five residential areas in Espoo: in Tapiola, Leppävaara and the Nuottaniemi guest harbour. The charging points utilise wind power, and they are due to be completed during May. The energy company Helen is responsible for their installation.
01.06.2021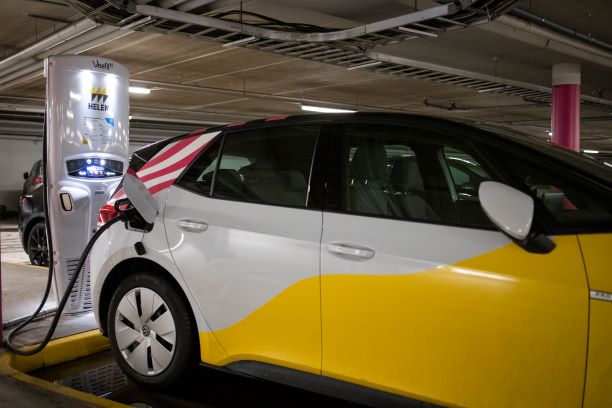 All Citycon's shopping centres will be equipped with rapid charging points for electric vehicles implemented in cooperation with energy company Helen Ltd. The first rapid charging point will be opened in Shopping Centre Columbus in early February. Rapid charging is suited to all fully electric vehicles, and, as the name suggests, charging a vehicle at one of these points is very fast, taking approximately one hour.
09.02.2021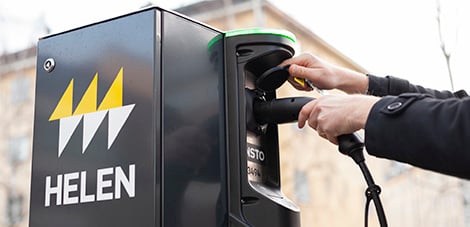 The number of public charging points in Helsinki will rise to well over 200 when new electric vehicle charging points are installed at 13 leisure facilities of the City of Helsinki. The new charging points will be ready for use by the end of the year. Vehicles are charged with renewable wind power at all Helen's public electric vehicle charging points.
28.10.2020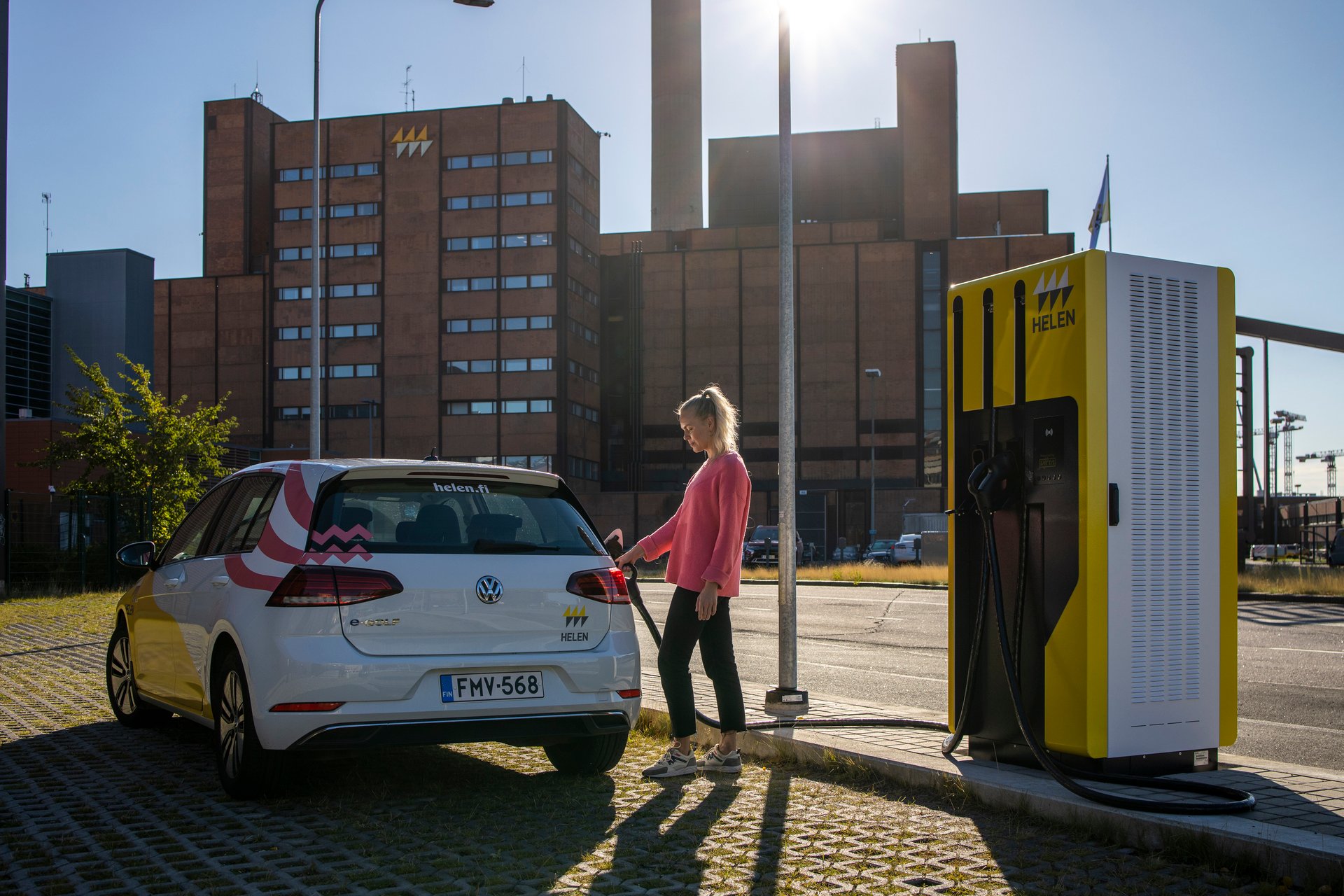 Helen will bring the future of electric driving into Helsinki by opening the city's first Ultra Fast EV Charger in Suvilahti in September. The Ultra Fast Charger is several times more efficient than the current chargers, with a capacity to charge an electric vehicle in just 20 minutes.
16.09.2020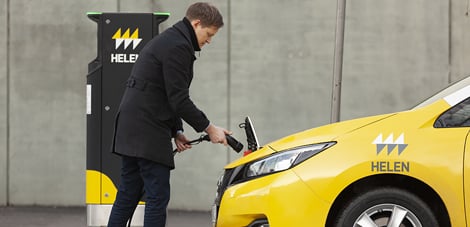 Helen will deliver 33 new electric vehicle charging points to eight locations in connection with ice halls in Helsinki and the venues of Urheiluhallit Oy. The 58 new charging points installed by Helen at 20 locations in the city centre of Helsinki during the autumn are also now up and running. This brings the total number of public charging points in Helsinki to more than 150.
05.02.2020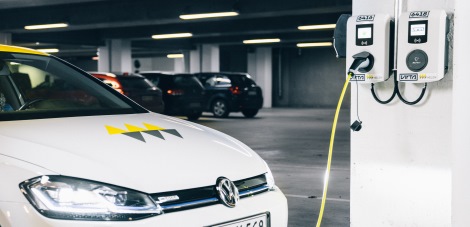 A housing company in Jätkäsaari invested in the future and commissioned Helen to build 12 electric vehicle charging points in the property's indoor car park.
31.01.2019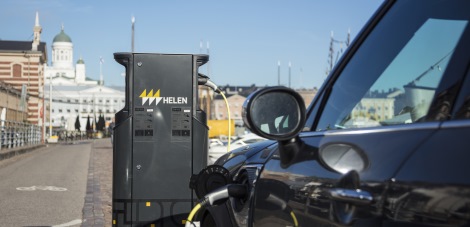 The German energy company E.ON is joining forces with the Finnish company Liikennevirta.
20.12.2018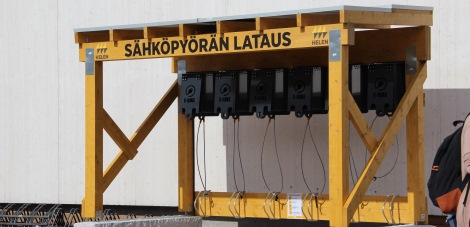 Helen is providing a free charging station for electric cyclists on the Katajanokka waterfront in Helsinki. The e-bike charging station is the first of its kind in Finland and utilises solar panels and an electricity storage unit as power sources. The charging station is now open to city residents at the side of Allas Sea Pool, next to Flying Cinema.
14.08.2018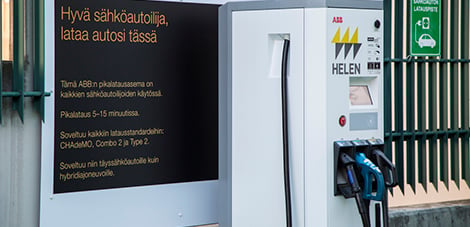 Helen's new concept brings private charging points as part of the public charging network. The Pitäjänmäki charging point has ABB's latest electric vehicle charging technology that charges a car in just 5–15 minutes.
18.10.2016