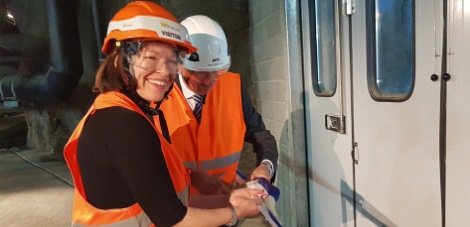 Deputy Mayor Anni Sinnemäki today inaugurated Helen's underground heating and cooling plant, which is located under the Esplanade Park. The plant's large heat pumps produce district heat and district cooling.
31.08.2018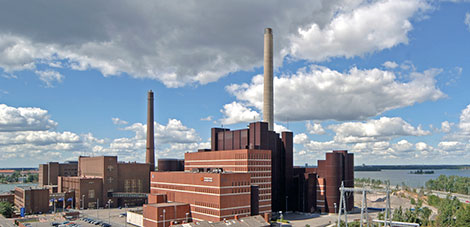 Steam blowing resulting in vapour clouds and temporary noise impacts will be carried out at Helen's Salmisaari power plant between 23 August and 6 September 2018. The cleaning is related to the major project carried out in the summer where 70 kilometres of high-pressure pipes in the steam boiler were renewed.
16.08.2018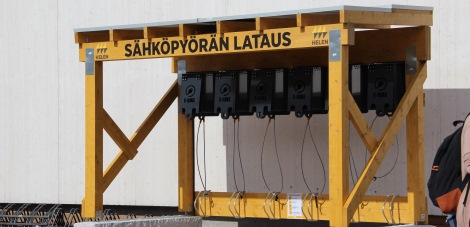 Helen is providing a free charging station for electric cyclists on the Katajanokka waterfront in Helsinki. The e-bike charging station is the first of its kind in Finland and utilises solar panels and an electricity storage unit as power sources. The charging station is now open to city residents at the side of Allas Sea Pool, next to Flying Cinema.
14.08.2018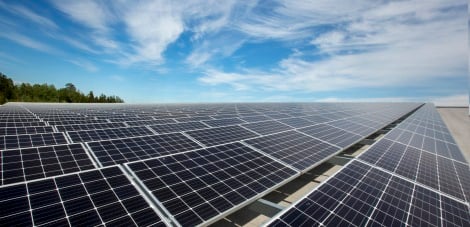 This year, record volumes of solar energy were obtained from Helen's own solar power plants at Kivikko and Suvilahti from March onwards. May was the most productive month in the solar power plants over many years.
09.08.2018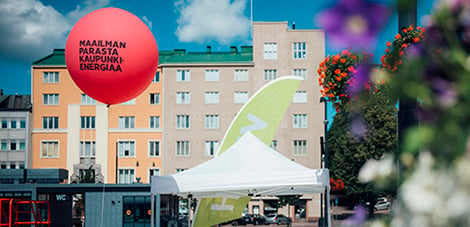 Helen's net sales and results showed a positive development, and the number of customers increased further.
03.08.2018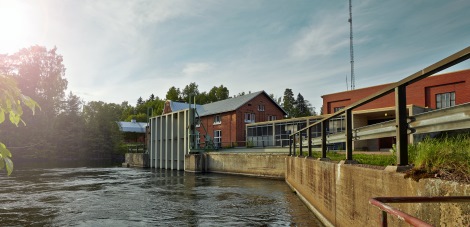 The Klåsarö hydropower plant on the River Kymijoki will be upgraded. The plant's lifespan will be extended and the amount of renewable energy will be increased with the modernisation of water turbines.
07.06.2018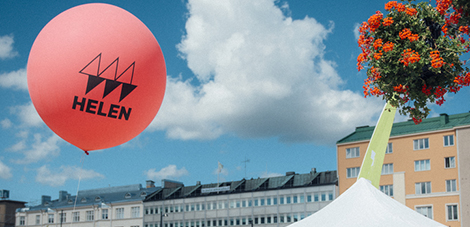 For the second year running, Helen has been ranked first among Finnish energy companies in the largest survey in the Nordic countries concerning citizens' views on the sustainability of well-known companies.
13.04.2018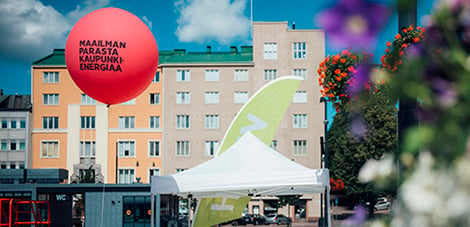 FINANCIAL STATEMENT RELEASE 2017 The Helen Group's results were at the projected level, which is slightly higher than in the previous year, and the number of customers increased to well over 400,000. Helen continued to develop new services in accordance with the strategy, and it promoted especially projects related to the recovery and storage of energy.
06.03.2018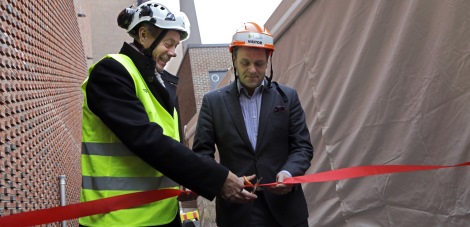 The Mayor of Helsinki Jan Vapaavuori inaugurated Helen's new bioenergy heating plant in Salmisaari. The plant produces renewable district heat in the largest pellet-fired boiler in Finland.
14.02.2018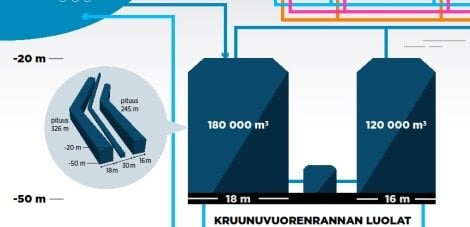 Helen and Skanska are investigating the possibility of building a gigantic seasonal storage facility for heat energy in the old rock caverns located beneath Kruunuvuori in Helsinki. There are reportedly no other similar solutions implemented anywhere else in the world.
30.01.2018