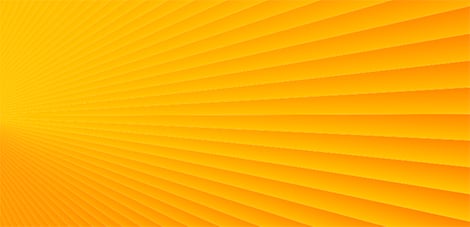 The Helen Group met its financial targets in the early part of the year and achieved a good result although district heat revenues were down due to the mild winter. Helen continued to invest in increasing renewable energy. Finland's largest solar power plant started production, and the first customers in Kalasatama received the new home automation devices.
04.05.2015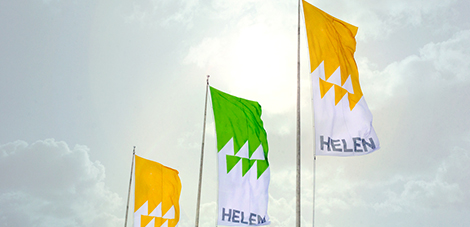 Helen Ltd's combined district heating and cooling solution has won the esteemed Global District Energy Climate Award. The award ceremony was held in Tallinn, Estonia on 27 April 2015.
28.04.2015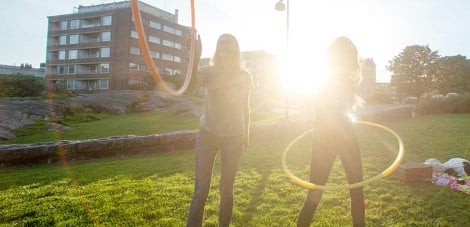 The pupils of Pihkapuisto Elementary School inspire the whole school to take part in monitoring energy consumption. The school also has plans for energy spying. The school was awarded Helen's Energy Bonus prize.
21.04.2015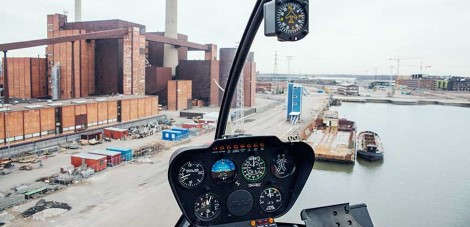 The foundation work on the pellet system in the Hanasaari power plant has started. A pellet system is being built at the power plant to replace part of the coal used with wood pellets.
10.04.2015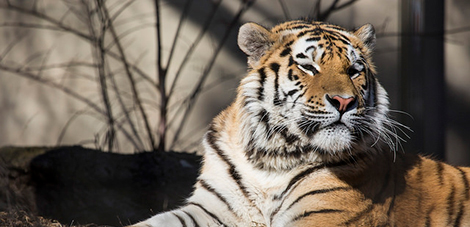 Helen and Korkeasaari joined forces. Even though their functions are different, a challenge shared by both organisations is climate change. For arctic animals, the effects of climate change are already seen.
02.04.2015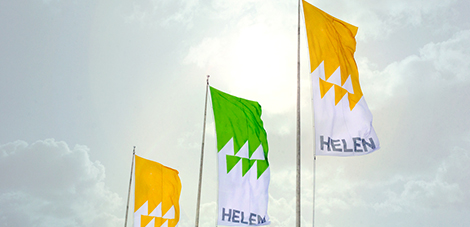 Helen Ltd's environmental impact assessment on increasing the use of biofuels in Helsinki has received the Finnish EIA Award 2015. The environmental impact assessment was related to Helen's development programme towards a carbon-neutral future. The award panel particularly appreciated the strong investment in engaging stakeholders and interaction with residents.
27.03.2015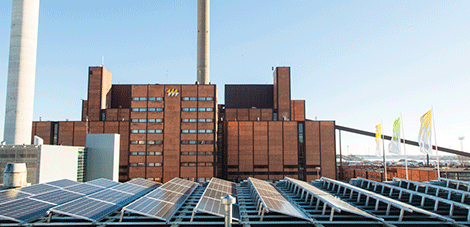 Solar power production in Finland's largest solar power plant started in the Helsinki district of Suvilahti in early March. A solar power plant in an urban environment enables production of clean energy close to where the energy is used. Helen's plant will increase the total solar electricity output connected to Finland's grid by over 10 per cent.
18.03.2015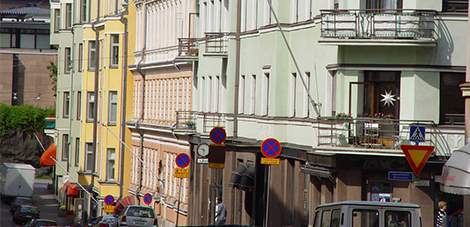 The Helen Group's annual report has been published. The report describes year 2014 when Helsingin Energia was still the parent company of the Helen Group. The public utility was incorporated at the turn of the year, and it now operates as Helen Ltd in the form of a limited company.
18.03.2015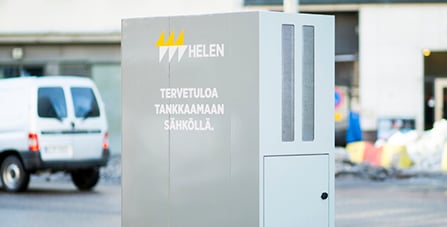 Helen's 35 public on-street charging points for electric vehicles are now part of the Virtapiste charging network, which is available throughout Finland.
09.03.2015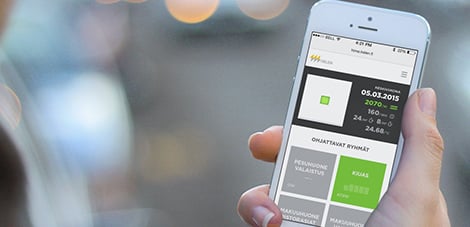 Thanks to new technology, Kalasatama residents are able to monitor the water and electricity consumption of their homes in real time. Awareness of consumption encourages frugality in the use of electricity and water. Smart technology also enables directing consumption to cheaper rate hours.
09.03.2015