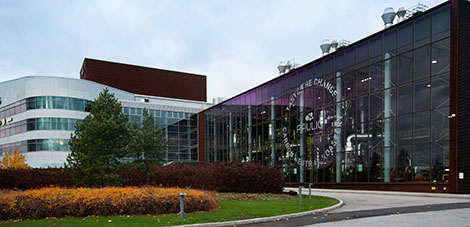 In a unique pilot project of Helen and Paulig, the waste heat of Paulig's coffee roastery is recovered and utilised in the heating of homes in Helsinki. Today, the project was presented with the Energy Genius of the Year award, which is granted by the Ministry of Economic Affairs and Employment, the Energy Authority, and the state-owned sustainable development company Motiva.
18.11.2020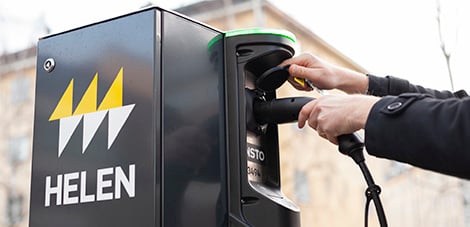 The number of public charging points in Helsinki will rise to well over 200 when new electric vehicle charging points are installed at 13 leisure facilities of the City of Helsinki. The new charging points will be ready for use by the end of the year. Vehicles are charged with renewable wind power at all Helen's public electric vehicle charging points.
28.10.2020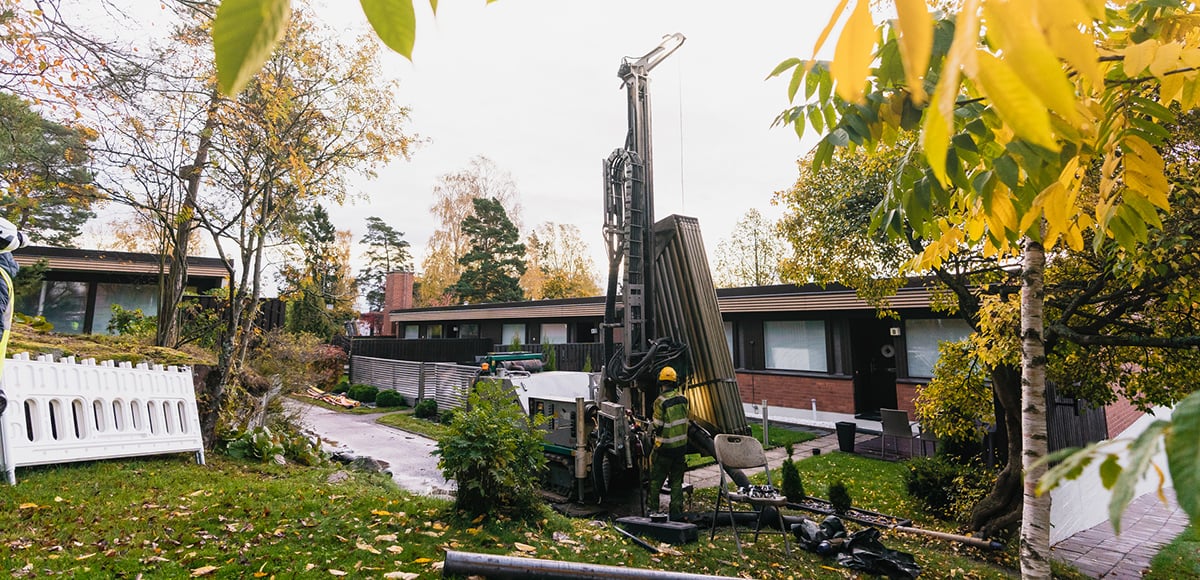 Helen is implementing its first pilot site based on ground source heat for a housing company located in Espoo. With pilot sites, Helen is developing heating solutions based on ground source heat for customers who want the added benefit of their own renewable energy production in their housing company.
22.10.2020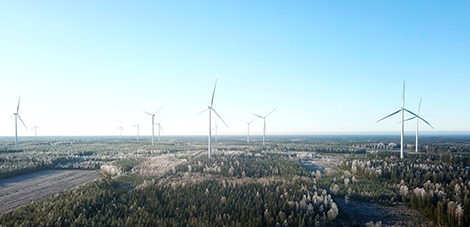 Helen has started the construction work of the Lakiakangas 3 wind farm in Ostrobothnia in partnership with the project developer CPC Finland. The project supports Helen's target to increase wind power production fivefold in two years. Energy generated by the new wind farm will be available to Helen's customers in 2022.
24.08.2020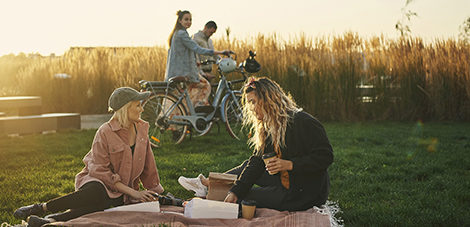 Carbon-neutral heating plays a key role in the reduction of climate emissions. Geothermal heat and ground-source heat complement emission-free heat sources and are well suited for the district heating network. Helen also offers ground-source heat solutions for properties.
10.06.2020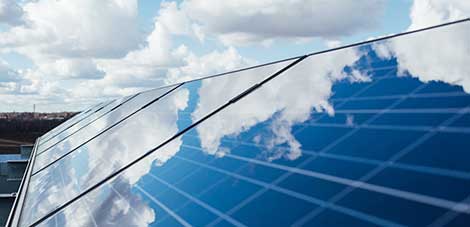 Helen is now launching the Virtual Battery on the Finnish market. It enables longer-term storage of self-produced solar power and its utilisation also when the sun is not shining. The product is currently relevant as the demand for solar power products has increased tenfold in just one year.
15.05.2020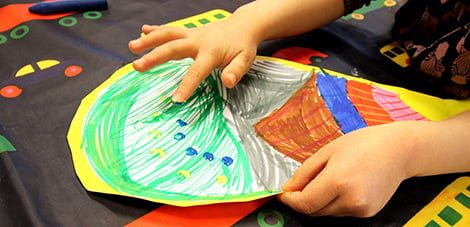 Helen's Munkkisaari heating plant will get a fresh look this summer, when the old green roof is turned into a verdant meadow. The bright vegetation will delight local residents and passers-by, as well as improving the diversity of city nature: the meadow will contain a mixture of species that will also attract pollinating insects.
12.05.2020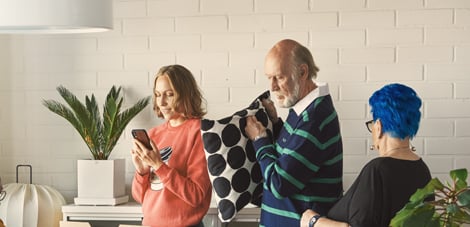 According to a study commissioned by the energy company Helen, Helsinki residents do not know that they can have an impact on the way their homes are heated. There is low awareness among the respondents that they can have a say in choosing the form of heat production for their homes: this freedom of choice is clear to only 7 per cent. At the same time, more than half of the respondents would definitely or probably switch their current district heat to an eco-friendly alternative if the cost of
17.02.2020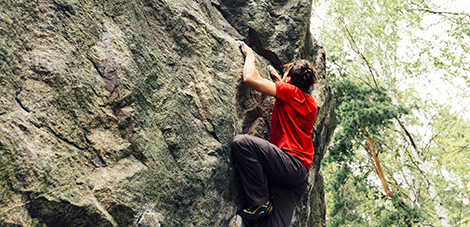 Helen is investigating the possibilities for utilising geothermal heat. Central Park (Keskuspuisto) is one of the areas where geological explorations will be carried out jointly with GTK. This is the first time a geological survey is conducted in an urban area to such depth.
28.11.2019
In early 2019, Helen and Helen Electricity Network were recruiting a worksite cyclist to develop and improve the traffic arrangements and interaction of district heat and electricity network sites. Aleksi Pippuri, a student of mechanical engineering and building technology, was selected for the position, and he has now started his task in the development of worksite traffic arrangements.
06.06.2019