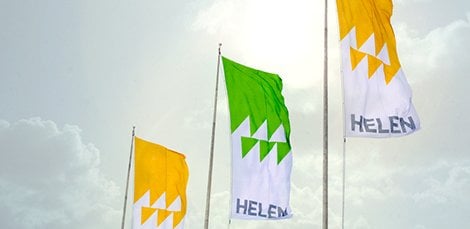 In order to curb climate change, we need ambitious targets, which are found in the government's new policy outlines. Helen is currently the biggest investor in the reduction of the use of coal in Finland, with an objective of carbon neutral production by 2050.
02.12.2016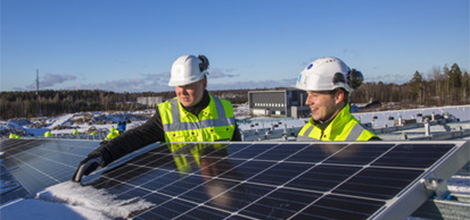 Construction company Lemminkäinen will acquire solar energy from Helen through a new service solution for the use of its residential customers moving to Sompasaari.
01.12.2016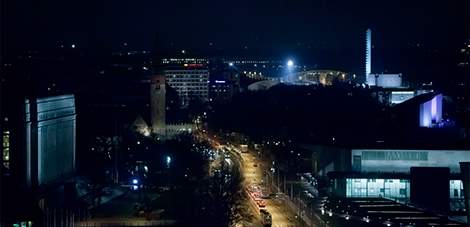 Helen Group's interim report January-September 2016 Helen continued its development of business operations, services and energy production in accordance with the new strategy approved in the spring. The goal is to develop renewable energy production and customer-oriented services and to secure competitiveness of operations in a challenging market situation.
04.11.2016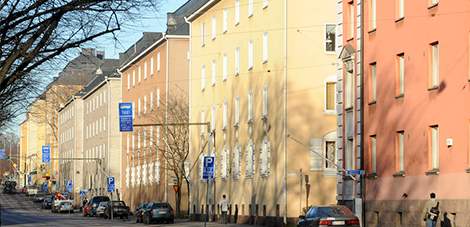 On 14 October, Helen was among the first companies to sign the new Energy Efficiency Agreements for the years 2017-2025. At the same time, Helen showed the way in energy efficiency by launching its new energy saving service, Heat Pledge.
19.10.2016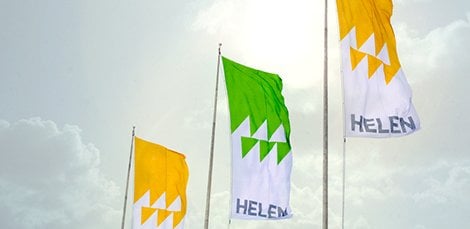 Helen is launching a nationwide Heat Pledge campaign to reduce emissions in connection with consumption peaks in the winter. The Heat Pledge is also the first publication in Helen's new Enne service aimed at consumers interested in responsible energy use.
18.10.2016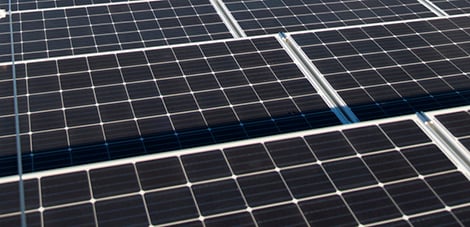 According to a study commissioned by Helen, the important key words of the energy future are the sun, energy saving and energy efficiency, utilisation of waste, as well as circular economy. It is critical for Helen and the entire energy sector what shape and form the EU's sustainability criteria for biomass, which are under preparation this autumn, will take.
15.09.2016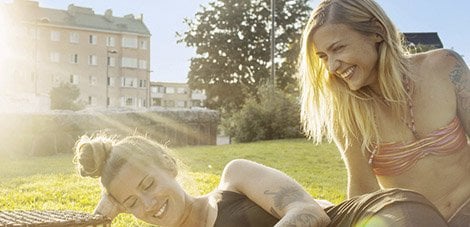 Building construction professionals believe that responsible construction is evident in areas like choice of building materials, the carbon footprints of buildings, and the energy efficiency of construction. The objective of responsible construction is to build healthy and safe homes. The conclusions come from a study commissioned by Helen Ltd and carried out by IROResearch Oy.
06.09.2016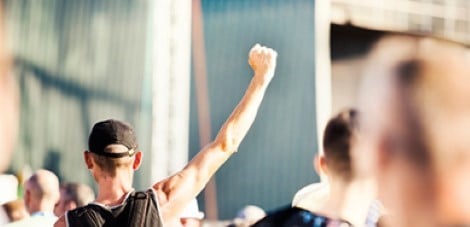 Helen is seeking new partners for local renewable energy production projects. Selected project partners will receive a total of EUR 50,000 in financial aid.
10.08.2016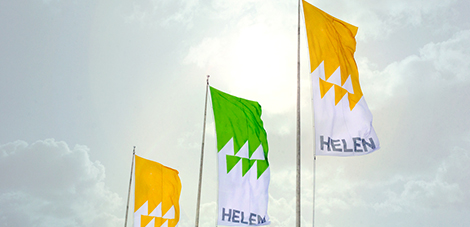 Helen has updated its strategy, aiming for growth and success in the face of the transition taking place in the energy sector. Helen reinforces its focus on new, customer-oriented services. Attention will also be paid to the competitiveness of the current business operations and the development and enhancement of Helen's own activities. In line with its strategy, Helen made significant investment decisions in the review period with regard to renewable energy and heat pumps, and it commissioned
09.08.2016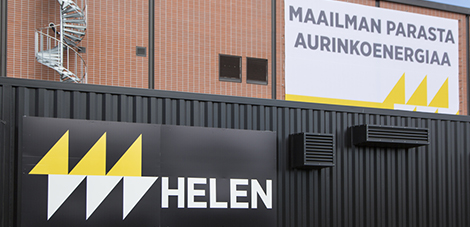 Helen Ltd will soon commission the largest electricity storage facility in the Nordic countries, located in the Suvilahti district of Helsinki, next to the Suvilahti solar power plant. The purpose of the facility is to balance electricity supply.
20.06.2016