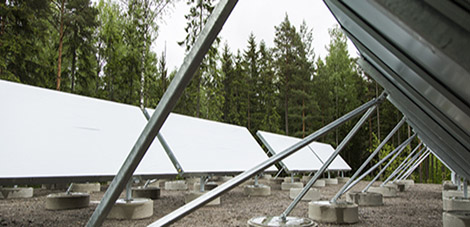 Helsingin Energia has designed and installed the Sakarinmäki School Centre heating system, running on renewable energy, as a pilot project. From the beginning, the school's pupils and teachers were included to provide ideas on how energy issues might be made a visible part of the school's daily life and curriculum.
24.10.2014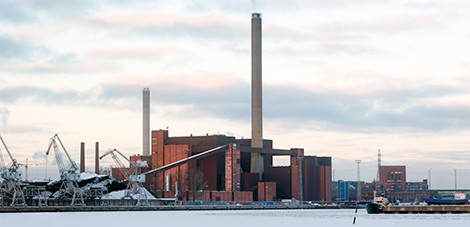 Helen Group's turnover in the period 1 January – 30 September 2014 was EUR 564 (635) mill.
23.10.2014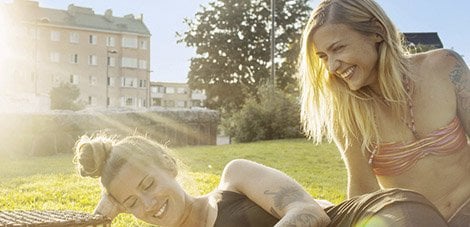 Solar energy solutions are a significant part of Helsingin Energia's journey towards a carbon-neutral future. The aim is to increase indigenous solar energy production and to bring new services to the market.
09.10.2014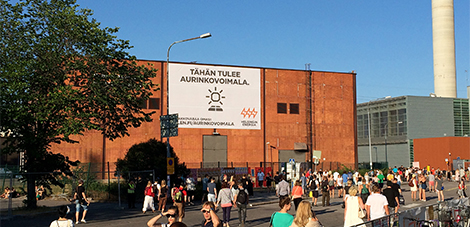 The operation of the new solar power plant is based on a new kind of communality. Customers can acquire their own personal panel at the power plant and monitor its operation and power generation in real time.
09.10.2014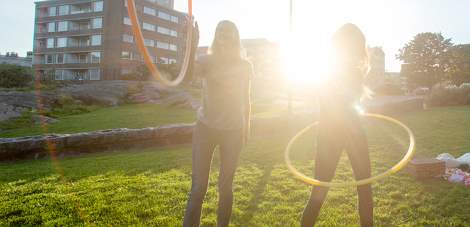 Helsingin Energia's CEO Pekka Manninen believes that Finnish energy expertise is in high demand on the international market. Operators in the energy sector come to Helsinki to learn about, e.g. cogeneration, district cooling, and utilisation of waste energies as energy sources. Pekka Manninen is taking part in the panel discussion on the cleantech future of the Helsinki region, held in Sanomatalo.
29.09.2014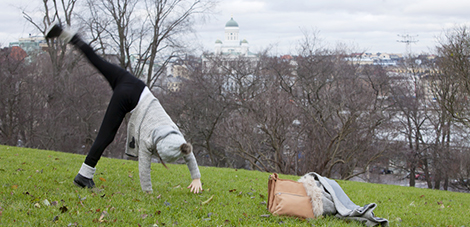 Helsingin Energia's innovation Urban living comfort and energy efficiency has won the customer deed and innovation competition organised by Finnish Energy Industries.
05.09.2014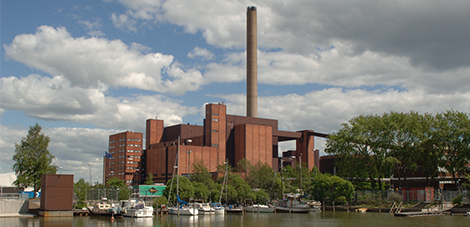 Hanasaari B power plant started operations 40 years ago, in summer 1974. Designed by architect Timo Penttilä, the new power plant building was highly esteemed and soon became an important part of Helsinki's cityscape.
29.08.2014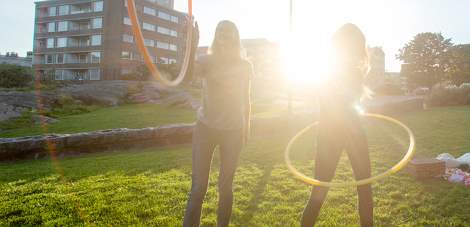 Last week, the properties with district cooling in Helsinki enjoyed suitably cool indoor temperatures, despite the summer heat prevailing outside the buildings.
29.07.2014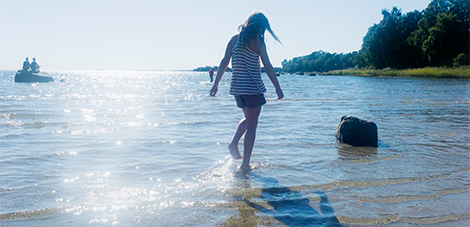 Helsingin Energia is launching a solar energy programme, starting with the building of a solar power plant in Suvilahti in Helsinki in the first phase of the programme.
03.07.2014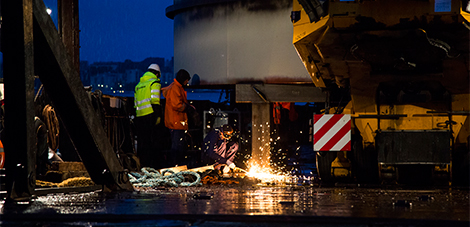 Helsingin Energia is preparing for the launch of pellet combustion at the Salmisaari at the end of the year. Two large pellet silos arrived in separate sections at the Salmisaari harbour on Sunday evening, and they are currently being assembled at the power plant yard.
30.06.2014