Charging an electric vehicle at home is made simple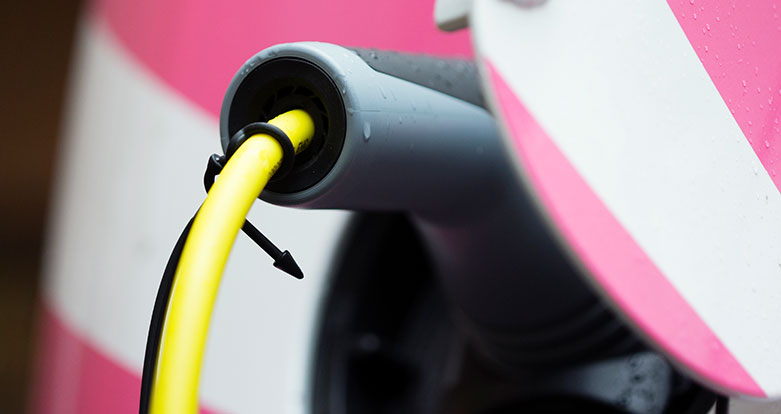 Safe and easy-to-use charging point for all electric vehicles
Charging an electric vehicle at home needs to be as quick and easy as driving it. Therefore, we are offering a charging point suitable for fully electric and hybrid cars installed at your detached house.
We will take care of installing and testing every charging point to make sure that charging is easy and safe from the very first charge. You will only need to focus on enjoying clean driving. As a Finnish forerunner in electric motoring, we want to make it possible to switch to electric traffic for as many people as possible. That is why we deliver charging points to all parts of the country.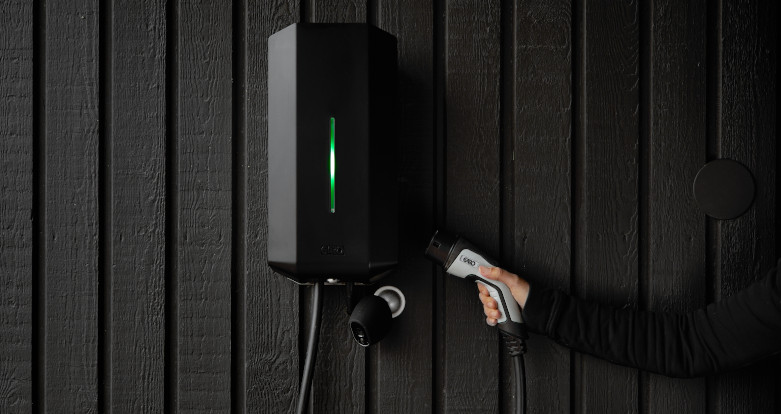 Efficient charging of electric vehicles now and in the future
Garo's easy-to-use charging device is an excellent choice for home charging. It is safe to use for charging both fully electric vehicles and plug-in hybrids – it is therefore also compatible with your next electric vehicle.
The price includes installation by a qualified electrician and all accessories
The device does not require authentication, you can start charging straight away

A fixed 4.5 meter, type 2 charging cable makes charging easier – no need for a separate charging cable

Suitable for both plug-in hybrids and fully electric vehicles
Required charging capacity from 3.7 kW up to 22 kW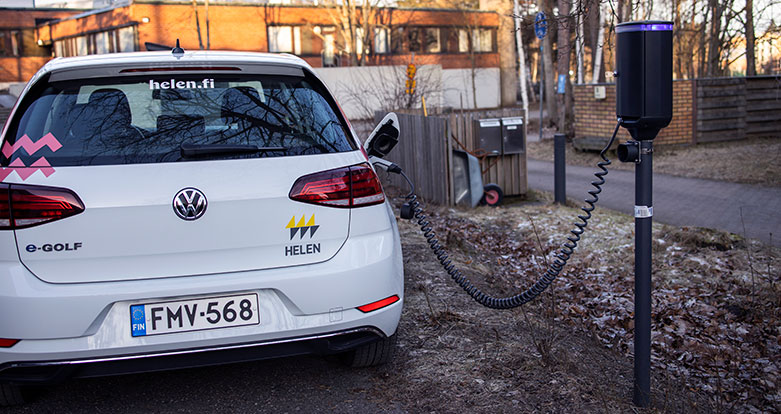 Charging points also for housing companies and extensive Helen Lataus network
In addition to detached houses, it is quick and easy to acquire an electric vehicle charging point for housing companies, regardless of the type of your home.
When you are on the road, the extensive Helen Lataus charging network will ensure an uninterrupted journey. When you charge your electric vehicle with Helen Lataus, you are driving on environmentally friendly wind power.
Charging of electric vehicles in a housing company
Charging time of an electric vehicle is determined by the charging capacity
The charging time of an electric vehicle depends on the available charging capacity and the type of electric car.
The smaller battery of a plug-in hybrid electric vehicle is charged with a lower charging capacity while the more powerful battery of a fully electric vehicle can be charged with a higher capacity.
The highest possible charging capacity is determined according to the capacity of the customer's electrical connection and the charging capacity of the electric vehicle. The capacity of the charging device is adjusted to the correct level in connection with the installation.
| | | |
| --- | --- | --- |
| Charging capacity | Charging time of a plug-in hybrid | Charging time of a fully electric vehicle |
| 3.7 kW | 3 h | 12 h |
| 7.4 kW | 1.5 h | 6 h |
| 11 kW | | 4 h |
| 22 kW | | 2 h |
Buying an electric vehicle charging point for a detached house
We supply electric vehicle charging points on a simple turnkey basis. We ensure that the deployment is carried out safely and in compliance with the requirements. If necessary, we survey the site to find a suitable solution. Find out here the process for purchasing a charging point.
Preliminary assessment
Investigating the points listed below speeds up the process of finding the right solution*.

Contact
Inform us of your interest in purchasing a charging solution.

Choosing the charging solution
Based on the preliminary assessment, we choose exactly the right charging solution for you. When necessary, the right solution is confirmed with a site survey*.

Order
Order a charging solution based on the offer we have made, and in just over a week you can start charging your car right next to your house.

Delivery and installation
We install and deploy the charging point safely and in compliance with the requirements and provide instructions for its use.

Enjoy electric motoring!
*1) What is the size of the main fuse of the house? 2) What form of heating is used in the property? 3) What other electrical equipment are used in the property? 4) Do you want a charger with a fixed 4.5 m Type 2 charging cable or a Type 2 socket, in which case you would use your own charging cable? 5) The installation of the charging point mounted onto the wall close to the electrical control cabinet, feeding cable length max 15m (physical distance appr. 5-13m depending on the cable routing 6) Does the electrical control cabinet have room for the necessary extra components (you can send a photo of your cabinet for us to investigate)?
*When it is unclear whether the standard installation package is sufficient, we recommend a site survey. The price for a site survey is €100 (VAT 24%).
Frequently asked questions about electric motoring
General questions related to electric motoring
You can change the question with arrow keys and open and close the answer with space key.
The most common charging points for electric vehicles are homes and workplaces, i.e. places where the vehicle is parked for a longer period of time. Based on studies, electric vehicles are charged at home daily and regularly at a place of work as well. In addition to this, it is necessary to also have public charging points where cars can be charged, for example, during business trips and on holiday. Helen has the solutions for all the above-mentioned sites.
You can become a user of Helen's public electric vehicle charging network by just registering as a customer of Helen Lataus. Our charging point network currently includes more than 250 charging points of which some are rapid- and some fast-charging points. As a customer of Helen Lataus, you also have access to Virta's Europe-wide EV charging network.
A suitable charging solution is always determined based on the specific customer, but one of the key questions is how the costs for charging a vehicle are shared. A person living in a detached house is likely to pay for their own electricity, which means that the electricity consumed through the charging point does not need to be separately allocated, and thus, the charging point can also be simpler. In different housing types, the costs of charging a car must be correctly allocated, and thus, a smarter charging point is also required.
A site survey is required to established whether it would be possible to charge two vehicles simultaneously. Load management and a long charging time together are likely to enable charging two cars at once, but the property's standard load and available capacity determine the charging power the electric vehicles could be charged at.
Choosing the charging point for an electric vehicle
You can change the question with arrow keys and open and close the answer with space key.
Purchase and delivery of a charging point
You can change the question with arrow keys and open and close the answer with space key.