Electricity for your home
ENVIRONMENTAL PENNY SUPPORTS RENEWABLE ENERGY PRODUCTION
You can contribute to the use of renewable production methods when you subscribe for the Environmental Penny with your electricity contract. You will receive 1,000 kWh of electricity produced by wind power each year.
THE FUNDS PROMOTE ENVIRONMENTAL PROTECTION
Environmental Penny electricity is energy that is produced with clean technology. Environmental Penny electricity combines two ideas: electricity produced with clean methods and further construction of eco-friendly production. When you choose Wind Power or Fixed Price Electricity as your electricity product, all of the electricity you use is produced with either wind or hydro power.
Environmental Penny electricity costs €1.71 more per month than normal electricity. The fee is charged as basic charge in connection with your electricity bill. For each customer, we deposit €3.42 per month into the Environmental Penny account. The Environmental Penny committee consisting of energy experts decides how the funds are spent.
The museum hydropower quota is currently full and we cannot accept new customers.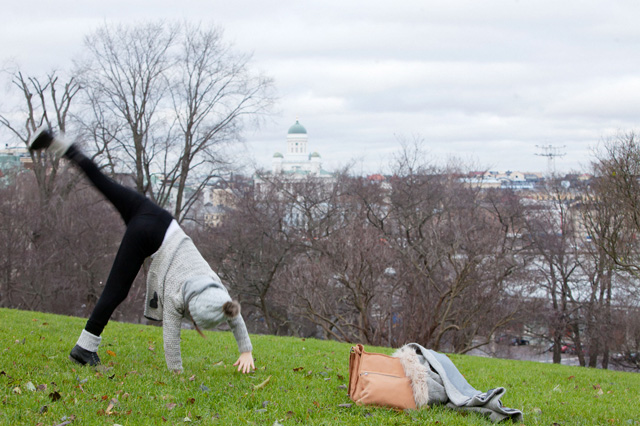 You can include Environmental Penny in any of our electricity products.
ALLOCATION OF ENVIRONMENTAL PENNY FUND
The committee allocates funds primarily to further construction of wind power. Currently, a suitable offshore wind project takes priority but, based on the experiences gained from the feed-in tariff system, the fund allocation practice can also be altered. The basic principle is to spend the funds of the account in full on energy investments that reduce carbon dioxide emissions and on increasing the use of renewable energy production methods.
ENVIRONMENTAL PENNY ELECTRICITY WITH MUSEUM HYDROPOWER AND WIND POWER
Environmental Penny electricity is produced in two different ways: in the Vanhankaupunginkoski museum hydropower plant in Helsinki and in the Hyötytuuli wind farms in Meri-Pori and Raahe.
The use of the Vanhakaupunki hydropower plant is affected by the water levels, which are regulated by rainfall, and by environmental factors. During a low flow rate, there is no hydropower production because a sufficient water volume for migratory fish is maintained in the eastern branch of the River Vantaanjoki. During such periods, the share of museum hydropower is replaced by wind power.
Are you already our customer and want to support the construction of new renewable energy through Environmental Penny electricity? You can tell us your name, address and telephone number and we will draw up an Environmental Penny contract for you.
If you are not our customer yet, you can draw up the contract in our electricity shop and select Environmental Penny as an extra service to your contract.