HOW TO LOG IN VIA FACEBOOK
Logging into our online service is easy via Facebook, once the Facebook login is activated. This page contains the instructions on activating the Facebook login and removing it.
ACTIVATING FACEBOOK LOGIN
To log into Helen online services via Facebook, you must be registered as a Helen online services user.
Activation of Facebook login and subsequently logging into online services is easiest if you have already logged into Facebook on another browser tab.
Go to Facebook login activation by clicking the blue Facebook button on the online services login page. Later login takes place using the same button.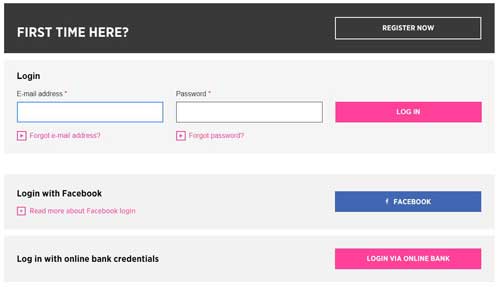 Start the process of linking Facebook and Helen online services login by clicking the blue button "Continue under name (your name)".
Next, enter the email address and password you used when registering for Helen online services. Then click the "Log in" button.
Finished! Facebook login is now activated and you will be directed to the online services front page.
You can now access the online services via Facebook login, by clicking the blue Facebook button on the online services login page.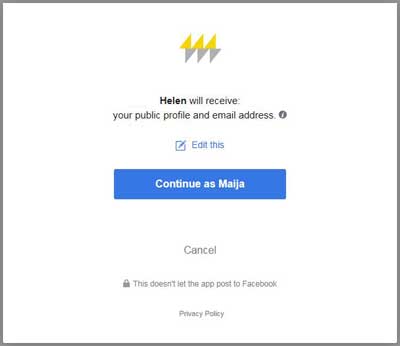 You can remove the link between your Facebook account and Helen online services from Facebook settings.
Log into Facebook.
From the menu opening from the small arrow on the right of the top taskbar, select "Settings".
From the menu on the left side of the page, select "Apps and websites".
Under the heading "Active apps and websites", select Helen and click the blue "Remove" button.
Confirm removal of the connection.