How to register in the service
Register in our online services by selecting Register now

Choose Create user account for your home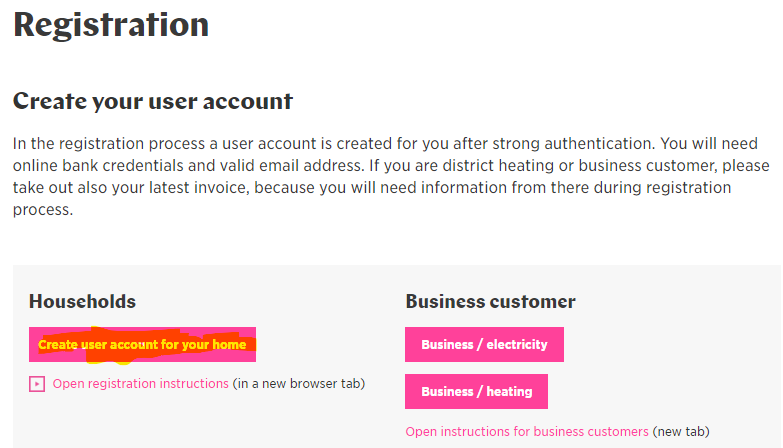 1. Identify yourself and create a Helen account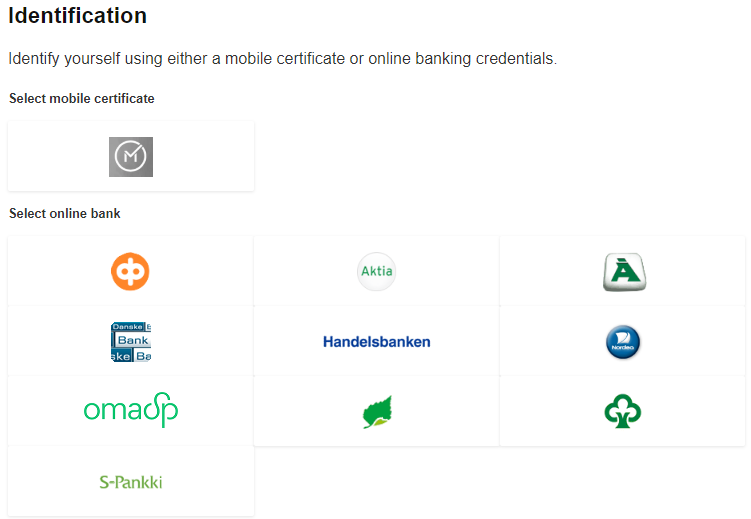 Frequently asked questions about authentication
2. Check your user details
The form has been pre-completed with your details from Helen's customer data system, and you can edit them if necessary. Fields marked with an asterisk (*) are compulsory. In future, your email address is your username.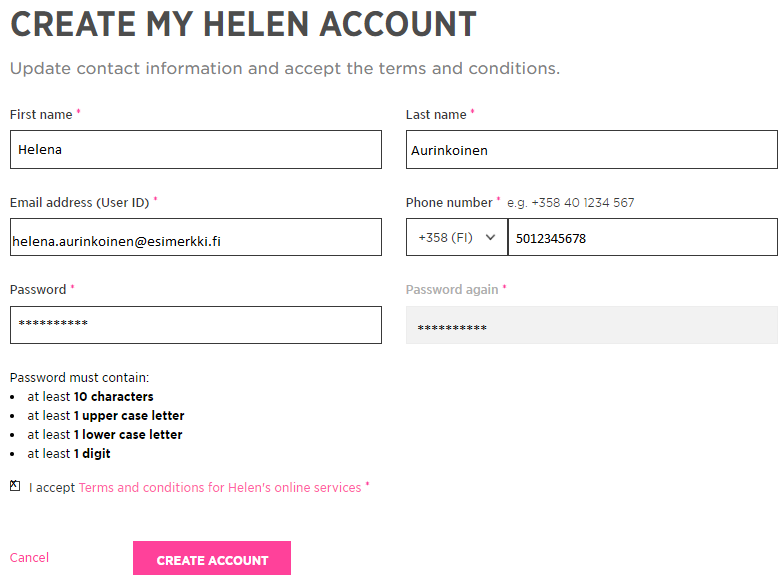 Frequently asked questions about passwords
3. Registration is complete
You have now successfully registered as a user of our online services.