Helen – the easiest way to get solar panels
Solar power for your home from your own roof? That's easy – it is really simple to produce do-it-yourself electricity. Roll up your sleeves, place the order, and prepare to sit back while Helen takes care of everything.
Solar panels for your home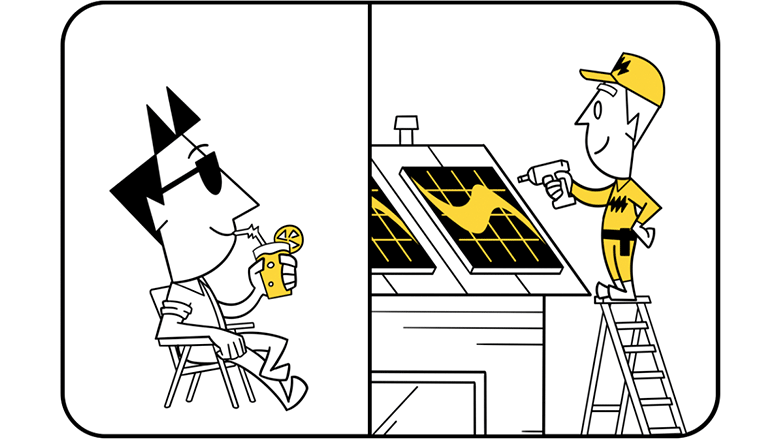 Clean savings and a content mind with solar panels
Did you know that solar energy is one of the easiest ways to save on your electricity bills? We deliver solar panels to your roof as a turnkey service, so all you need to do is switch the electricity on and enjoy the inexhaustible energy of the sun. In addition to your electricity bills, your carbon footprint will also be reduced because the energy produced by the sun is renewable and carbon neutral.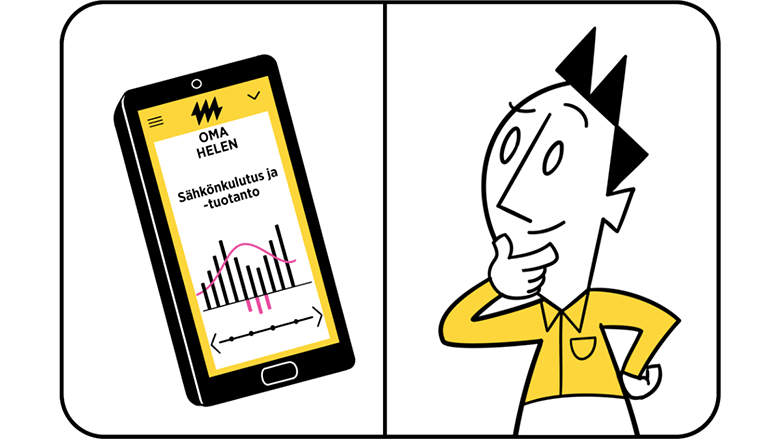 Maximise your benefits from solar panels with Oma Helen
The Oma Helen app keeps you up-to-date with all your energy matters. It brings together all the information you need at a glance – the electricity consumption of your home, your solar panel production and the use of the virtual battery. With the app you can, for example, use energy at the times of the day when the solar panels produce the most electricity.
Why choose Helen's solar panels?
We have over a hundred years' experience in the energy business and also solid expertise in solar energy.
We offer useful extra services. For example, when you install you can store your solar power for later use or utilise it, for instance, at your summer cottage. We can also provide favourably priced charging points for electric vehicles or air source heat pumps that increase your living comfort.
You will get a solution that is perfectly dimensioned to your needs and that can also be easily expanded.
We take care of everything on your behalf, from permits to professional installation, and guidance to the use of the system.
We only use the best suppliers of solar power systems in order to ensure highest quality and hassle-free service. We provide an extensive warranty for parts and installation.
More products to discover