Solar power for your home
Solar panels for your home
Solar panels can produce a lot of the electricity you need, from spring until autumn. We offer solar panel packages for your home, housing company or company as a turnkey delivery.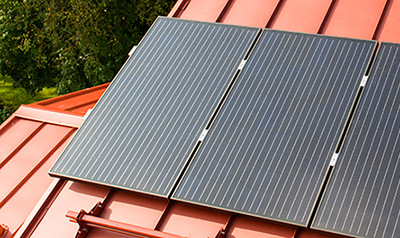 WE OFFER
Renewable energy self-sufficiently

Dimensioning of the solar panel package according to need

A sustainable and safe solution

We buy surplus electricity at market price
Off-grid use is automatically prevented with the equipment we supply, and therefore it meets the most typical equipment requirements for microgeneration purchase purposes.
We also offer solar energy to customers living in apartment blocks. You can rent a designated solar panel at the Suvilahti or Kivikko solar power plant.