EMPLOYEES ARE OUR MOST IMPORTANT RESOURCE
Until the incorporation, we operated in accordance with the personnel policy of the City of Helsinki. Preparations for Helen's first independent personnel policy were launched already during 2014, and it is due for completion during 2015.
We will continue responsible operations in accordance with the City's personnel policy lines and take care of the well-being and motivation of our employees. Along with the incorporation, we are able to hold on to the good policies and to complement them with new ones.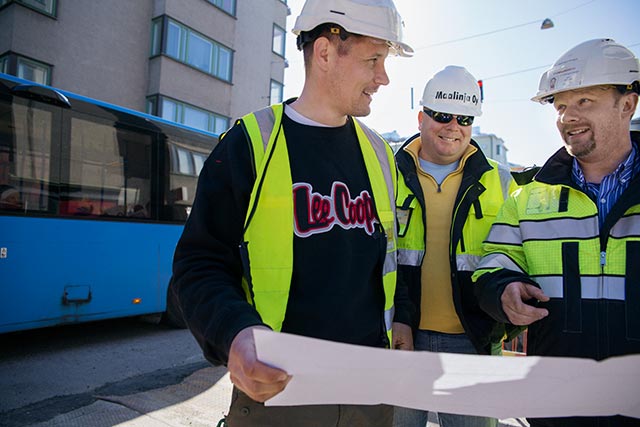 Personel by task group
Helen Group
%
Management
tasks
13

Expert tasks

38
Administrative
and customer
tasks
10

Technical tasks

37

Other

1
The amount of personnel
Helen Group
| | Men | Women | Alltogether |
| --- | --- | --- | --- |
| 2010 | 1057 | 380 | 1437 |
| 2011 | 1033 | 386 | 1419 |
| 2012 | 1007 | 374 | 1381 |
| 2013 | 975 | 366 | 1341 |
| 2014 | 902 | 334 | 1236 |