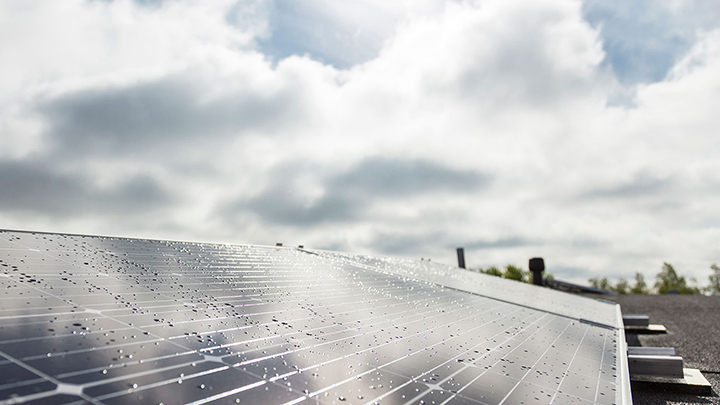 Renewable energy from your own roof with solar panels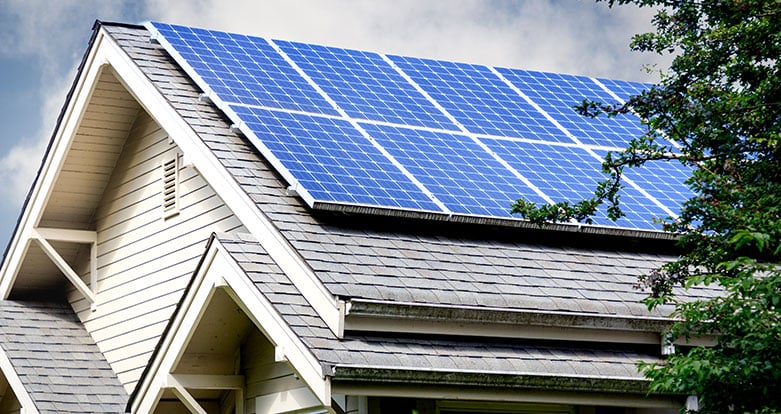 Panels suitable for every type of roof
Solar panels are suitable for detached and terraced homes as well as apartment blocks, regardless of the type of roof. Our system components have been selected especially for the Finnish conditions, with specific mounting systems for different roof types. Our solar panel packages are always tailored to meet the customer's needs.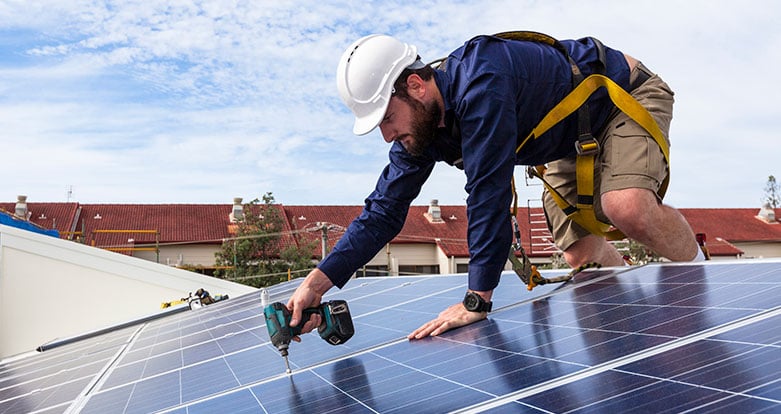 Self-sufficiency with new technology
Solar panels offer increased self-sufficiency with clean electricity generation. The new technologies we offer, such as electricity storage systems and control services, enable future development and expansion of the systems.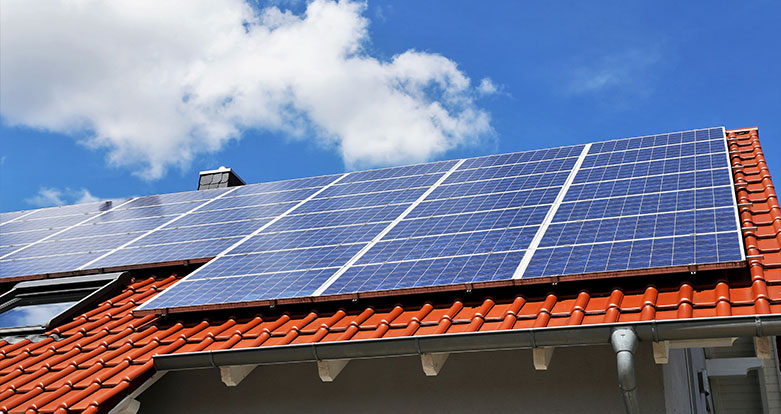 Solar energy is a worthwhile investment
Solar power is predicted to be one of the most favourably priced electricity production methods in the next few years. A solar power system will pay itself back already during its warranty period when we dimension it according to your actual electricity consumption. With the rising interest in solar power, solar panels will increase the value of your home in the housing market.
Five reasons to acquire solar panels from Helen
You will receive everything you need for generating solar energy and increasing your self-sufficiency from one reliable supplier, now and in the future.
We tailor the solar solution exactly to your needs on the basis of your consumption data. You will have the option of extending the system easily with an electricity storage system or an electric vehicle charging point at a later date.
We have selected the best solar panel suppliers on your behalf in order to ensure high quality of components and hassle-free service.
We will provide you with the support of our experts throughout the life cycle of the solar power system.
We have over a hundred years' experience in the energy sector, and our expertise in solar energy is second to none. We have built two major solar power plants in Helsinki, connected the largest electricity storage facility in the Nordic countries to a solar power plant, and developed the Nimikkopaneeli service of designated solar panels. We carry out continuous research and development work.
Examples of implemented solar panel packages
We offer basic or premium level solar panels, whether they are for a summer cottage or a terraced, semi-detached or detached house.
Area of panels
Description
Estimate of maximum output
Price after tax credit for household expenses
Price example with
financing*
% of the annual emissions reduction target of a Finnish person
~ 16 m2
10 pcs 275 Wp
solar panels
~ 2 370 kWh/year
4 523 €
66 €/month
27 %
~ 16 m2
10 kpl 315 Wp premium-solar panels
~ 2 710 kWh/year
4 893 €
72 €/month
31 %
~ 29 m2
18 kpl 275 Wp
solar panels
~ 4 260 kWh/year
6 795 €
102 €/month
49 %
~ 42

m2

26 kpl 275 Wp
solar panels
~ 6 150 kWh/year
8 899 €
132 €/month
71 %
The prices include 24% value added tax. When taking advantage of tax credit for household expenses, the prices will be up to 20 per cent lower!
SELECTION OF A PANEL PACKAGE
You can change the question with arrow keys and open and close the answer with space key.
PURCHASING A SOLAR POWER SYSTEM
You can change the question with arrow keys and open and close the answer with space key.
In a solar power inspection, the most suitable solar photovoltaic system for the customer is designed and an offer on the installation work and equipment, including installation accessories, is made according to the specifications of the installation site.
You can deduct the share of installation work on your solar power package from the tax you pay. It is possible to receive tax credit for domestic costs up to the value of €2,400 in 2018. Our invoice includes itemisation of the share that is eligible for tax credit for domestic costs. You can make a tax deduction of 50 per cent of the installation costs from the total price of the solar photovoltaic system, and the excess is €100. Further information www.vero.fi.
Usually there is no need to apply for a separate action permit when the panels are installed parallel with the roof and the building is not marked for preservation. The operating models of different local authorities have not been harmonised yet, and therefore it is worth checking the matter with the building supervision authority of your own municipality before placing an order for a solar photovoltaic system.
OUTPUT AND USE OF YOUR OWN SOLAR POWER PLANT
You can change the question with arrow keys and open and close the answer with space key.
CONNECTING TO THE NETWORK
You can change the question with arrow keys and open and close the answer with space key.
The systems we offer are 230 V systems connected to the network, and their surplus electricity is not stored in accumulators, but fed to the network. Therefore, it is necessary to have an electricity connection at the installation site.
Unfortunately, a solar photovoltaic system connected to the network is not suitable to be used as reserve power because in an electricity network fault situation the solar photovoltaic system is automatically switched off in order to ensure the safety of the workmen repairing the system.