New solar power plant
Subscribe for news about our new solar power plant.
Rent a panel from a solar power plant
Become a solar electricity producer and rent a panel from our solar power plant. We offer you an easy way to influence the amount of renewable energy in Finland: we promise to build as many solar power plants as there is demand.
Choose your own solar panel
You can choose your panel from Messukeskus, Kivikko or Suvilahti power plants. Your panel produces electricity the whole year round, also in sunny winter days.
We credit the production of your panel on your electricity bill. The average credit is one euro per month, depending on the weather. You can add the solar panel to any electricity contract. If you don't have electricity from Helen, start by making an electricity contract with us.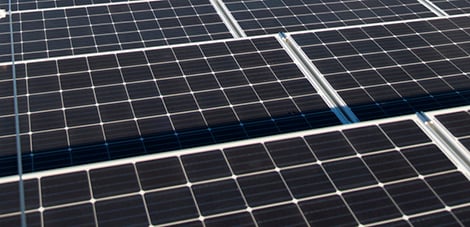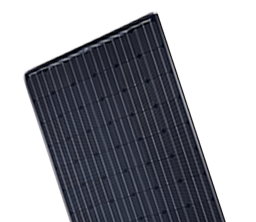 SOLAR ELECTRICITY FROM YOUR OWN DEDICATED PANEL
In Messukeskus solar power plant there are 1589 panels, in Suvilahti 1,194 solar panels and in Kivikko 2,992 panels, from which you can choose one.
At best, a 285-watt monocrystalline panel generates electricity equivalent to more than 25 energy-saving bulbs. You receive the panel's entire output without deductions.
SEE THE WHOLE PLANT'S OUTPUT IN REAL TIME
You can monitor the plant's production online. The live camera shows how the sun shines onto the plant, and alongside you will see how the output changes with the sunshine. You can also compare your panel's output to your own power consumption.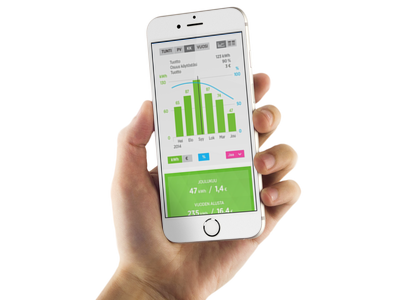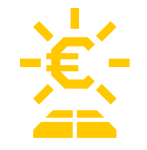 OUTPUT CREDITED ON YOUR ELECTRICITY BILL
We will credit the electricity produced by the panel in accordance with the spot price. The production varies according to season. The average credit is about one euro per month, leaving approx. EUR 3.40/mth to pay on the panel (price varies according to production).
THIS IS HOW YOUR PANEL PRODUCES
Southern Finland has as good conditions for solar power production as Northern Germany. The power generation of your panel will be spread so that it is highest in the summer months.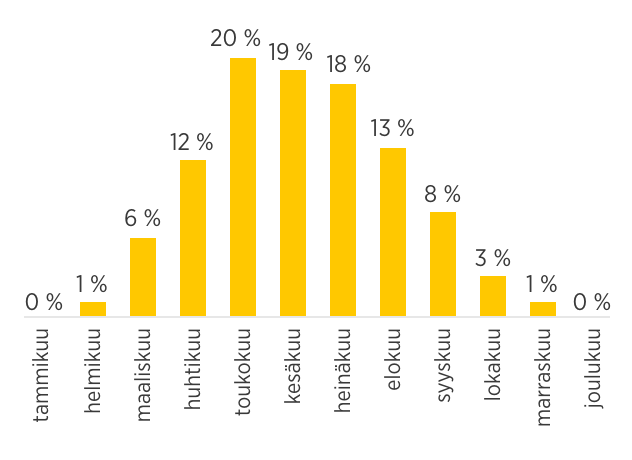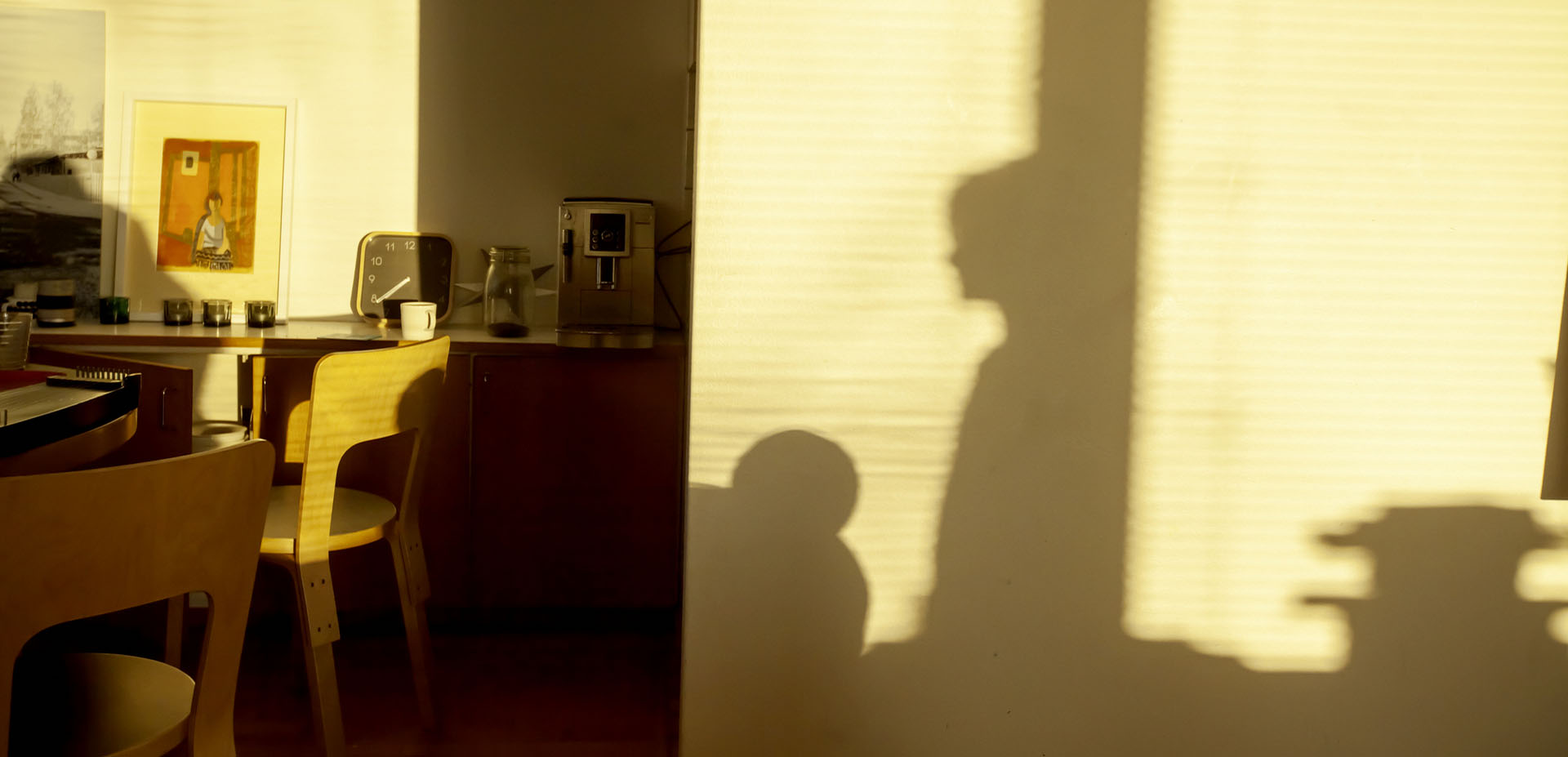 Solar energy from your own roof
If you live in a detached house, you can buy a solar panel package to your roof.