Our customer service is open online and by telephone, the customer service desk at Helsinki, Kamppi is closed until further notice.
When it is freezing cold or stifling hot outside, both customers and employees appreciate a comfortable temperature indoors. Helen offers its customers sustainably produced cooling everywhere in Helsinki.
Cool offices
A company's most important resource is its personnel. Today, a modern workspace means that the indoor temperature is pleasant regardless of the temperature outside. Comfortably cool customer premises in the summer also support a positive customer experience. Modern cooling in buildings is also an investment in the future, because it increases the value of the building and helps the company to stay one step ahead of everyone else. According to a study by Helen and the Finnish Meteorological Institute, the need for cooling will increase by approximately 35% by 2050.
Construction professionals see district cooling as the primary cooling solution. The good features of district cooling include reliability, ease of use and worry-free operation, factors related to the cityscape and eco-friendliness.
Reliable cooling for companies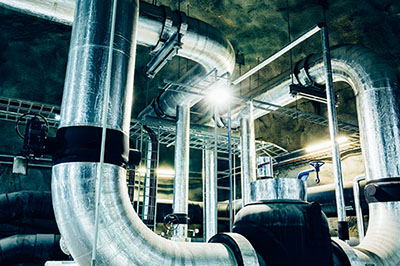 Helsinki has the third largest and fastest-growing district cooling system in Europe. Business premises, server rooms and stores as well as thousands of apartments are within the scope of district cooling. Helen's district cooling system has received international awards (such as the Global District Energy Climate Award).
In producing cooling, we take advantage of energy streams that would otherwise be unused. We use cold seawater during the winter, and in the summer, the Katri Vala heat pump plant acts as the heart of our entire energy system.
Contact us
Let us make you an offer on the best cooling system possible for your company. Submit your contact information, and we will get back to you as soon as possible.