Choose emission-free heating
When you choose Recycled Heat, the heating of your property will be emission-free without the need for renovation.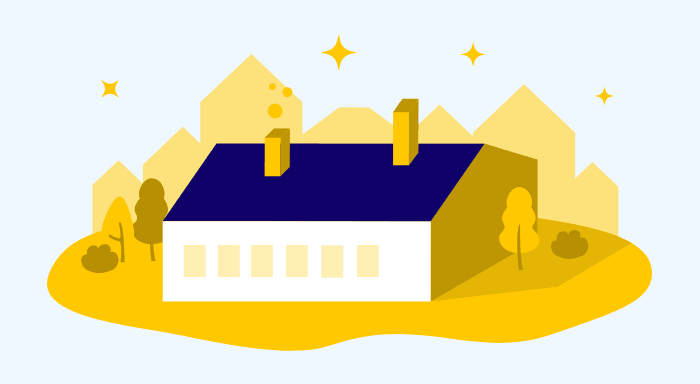 Solar power for companies
Solar power plants
Choose a solar power plant with a tailor-made cooperation model for your company, e.g. a plant completely without investments or commitment of resources.
---
Electricity storage
With electricity storage, you will gain the best advantage of the energy you have produced yourself while safeguarding the supply of electricity in all situations.
Electricity, heating and cooling disruptions
Disruptions in district heat and cooling distribution
In Helen we are responsible for disruptions and construction sites related to district heat and cooling.
---
Disruptions in electricity distribution
Helen Electricity Network is responsible for status updates regarding disruptions in electricity distribution.
Electricity, heating and cooling for companies

We offer competitively priced electricity, good service and varied customer benefits at all times. If you are looking for the best electricity contract for your business, take a look at our options.

Electricity that we produce is distributed with the electricity network. Helen Electricity Network Ltd is responsible for electricity transmission and distribution in almost the entire Helsinki region.

District heating is a carefree and economical heating system, which is suitable for all businesses. District heating is the most popular form of heating in Helsinki.

When it is freezing cold or stifling hot outside, both customers and employees appreciate a comfortable temperature indoors. Cooling is suitable for offices, business properties and special facilities.