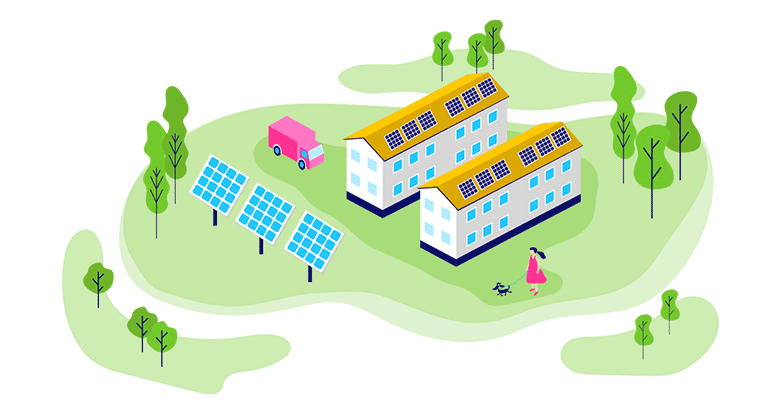 Forerunner in the building of solar power plants
Our solar energy services offer you the perfect solution for your company's needs. We implement a fully operational solar power plant for the use of your company, from the initial assessment to continuous maintenance.
Your company can acquire the ownership of a solar power plant or start off without investment and get the solar power plant as a service. Helen is a pioneer in the Finnish solar energy market and, in addition to several of the largest solar power plants in Finland, we have also implemented solar power plants of all sizes throughout Finland.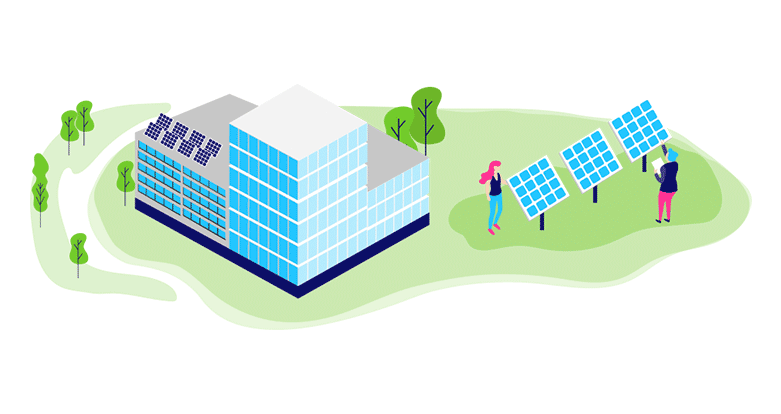 The most sustainable form of energy
The utilisation of solar energy is responsible because it is emission-free and silent, and there is plenty of it for everyone. Self-produced solar power is a sensible investment because all self-produced solar power is free of charge and exempt from electricity tax and electricity distribution fees.
A solar power plant also increases the value of the property and reduces the need for cooling in the property. According to our consumer surveys, Finnish people find that solar energy is the most responsible form of energy production and the most important means of combating climate change.
In everyday choices, consumers prefer responsible companies that utilise solar energy in their operations.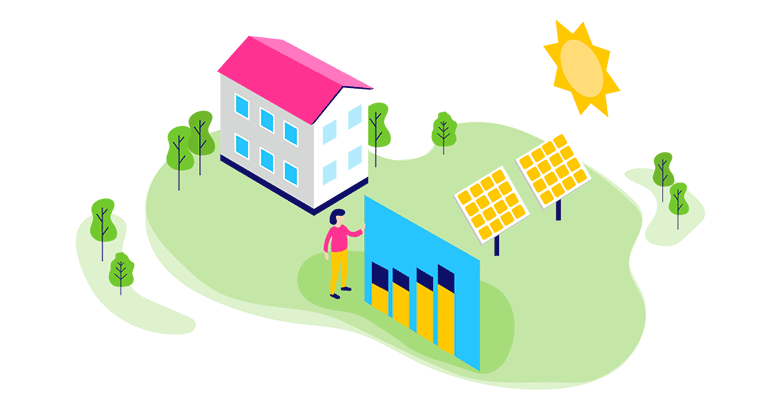 Solar energy also for homes
Solar energy is also available for homes throughout Finland. We deliver low-maintenance panels for the roof of your home or housing company and make sure that production gets off to a good start. Find out more and ask for a quote.
Select the most suitable way of utilising solar energy for your company
Five reasons to acquire solar panels from Helen
The selection of a reliable partner is the key for a successful solar power plant project. Helen is a financially sound and reliable company, and the continuity of its business operations is guaranteed throughout the life cycle of the solar power plant.
Helen's solar power plants are built only with top-quality components. In Helen's components, the warranty periods are the longest in the market, and they are designed especially for the Finnish conditions and validated in use.
The solar energy solutions are only one part of Helen's extensive range of energy solutions. As Helen's partner, your company's energy solution needs are examined as a whole and in a centralised way.
Helen has over 100 years' experience in the design, implementation and maintenance of power plants. We will take care of your company's solar power plant also after its completion. Our smart control and optimisation solutions monitor the operation of the plant around the clock.
Helen is a pioneer in Finland's solar energy market. Therefore, we are one of Finland's largest and most prominent energy companies, and we have also received numerous awards for our responsibility work. We have combined forces with several high-profile companies, including e.g. Sponda, Granlund and Etola.