Service agreement for household – electricity contract which includes home insurance
The product is currently not for sale
The Service Agreement for Household is an easy way of obtaining an electricity contract which includes home insurance.
The Service Agreement for Household
Unlimited normal domestic electricity usage
Extensive household insurance with more coverage
Fixed monthly payments – no surprises
100% renewable hydroelectricity
The contract is continuous – not fixed term
| Apartment size | Monthly payment |
| --- | --- |
| 0-30 m2 | 45.90 €/month |
| 31-50 m2 | 64.90 €/month |
| 51-70 m2 | 78.90 €/month |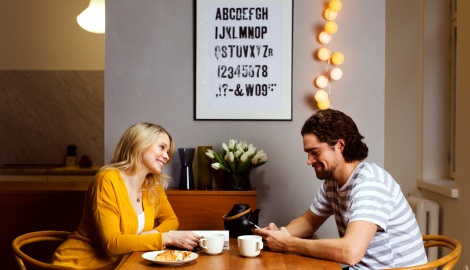 The most important home affairs in one contract - quick and easy
The contract is intended for apartment blocks and terraced housing where the main heating method is other than electricity. The monthly payment includes the purchased electricity and household insurance, but it excludes the electricity distribution element. The Service Agreement for Household customers are insured with Mutual Insurance Company Fennia. The insurance covers the person who has concluded The Service Agreement for Household and the other family members permanently residing in the same household.
The entry into force of the "Kodin palvelusopimus" contract requires a positive credit decision. Helen checks the customer's creditworthiness in connection with the sale.
What does the extensive household insurance cover?
The Service Agreement for Household includes normal extensive household insurance:
Household contents
Third party liability
Legal costs
The property insurance is temporarily valid in all Nordic countries for one year from the start of the trip
We also negotiated additional cover to make your home insurance even more comprehensive:
Identity theft cover
Cover for sports equipment broken while in use
The excess for household contents is €150, liability insurance €150 and legal expenses insurance 15% of costs, minimum €300.
Make a claim
You can make a claim via this link. The link takes you to the Fennia website and the Home Service Contract claim form. You will find more detailed instructions in the Fennia online service.