News / 1.2.2018
Helen is planning new bioenergy heating plants
Helen is planning to build new bioenergy heating plants in Helsinki. The planned areas are in Vuosaari, Patola and Tattarisuo. The bioenergy heating plants will replace coal use and ensure sufficient district heat supplies.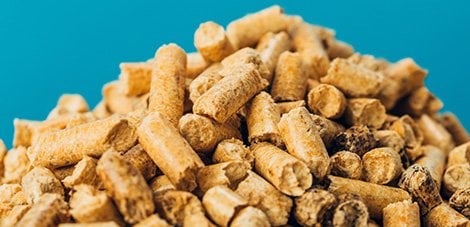 The planned heating plants will generate renewable district heat and replace coal in district heat production. The heating plants will use biofuel, such as pellets and forest chips, procured from sustainable sources. The bioenergy heating plants will be implemented in stages to be able to replace the heat production of the Hanasaari power plant, which will be decommissioned in 2024.
Helen strives for climate-neutral energy production. Helen is currently investing in renewable, more distributed city energy, and the bioenergy heating plants are part of this major investment programme.
- In the planning of urban space, it is worth taking into account that distributed heat production needs much more space than centralised energy production based on fossil fuels. In addition to these, we will also need new locations for energy production, and we are expecting the City of Helsinki to allocate plots suitable for energy production for our use, says Director Maiju Westergren of Helen.
The plots already used for energy production in Vuosaari and Patola have been utilised in the planning of the new heating plants. In addition, new areas in different parts of the city are also needed to ensure uninterrupted heat production, one potential area being the Tattarisuo district.
The process of applying for environmental permits for the plants has been launched, and the environmental impact assessment on the Tattarisuo district will start soon.
Coal use replaced by biofuels
Helen is investing significant amounts in renewable energy and the replacement of coal. This year, a new pellet-fired heating plant was completed in Salmisaari, and it is currently in trial operation. The plant can produce heat to 25,000 one-bedroom apartments, or a town the size of Savonlinna. The recovery of excess heat will also be enhanced and increased as soon as the new heating and cooling plant in Esplanadi is put into operation in spring 2018.
Helen has tested and studied the use of biofuels for a long time, e.g. with various pellet grades and, for example, with logging residue.
Facts:
Helen makes significant investments in renewable energy. With these investments, Helen is replacing the use of fossil fuels and reducing carbon-dioxide emissions.
In addition to the new bioenergy heating plants still in the planning stage, the construction of a large heating and cooling plant is in progress under Esplanadi. A new pellet-fired heating plant in Salmisaari is already in trial operation.
The application process for environmental permits for the planned bioenergy heating plants has been launched.
The environmental impact assessment process on the Tattarisuo district will start soon.
Read more about the topic