News / 15.1.2018
Heka apartment blocks become an active part of the Helsinki energy system
Helen Ltd and Helsingin kaupungin asunnot Oy (Heka), the housing company of the City of Helsinki, are carrying out a significant research and development project on heat demand response.
Helen provides a new service for the metering and reporting of indoor temperatures and humidity in Heka homes. The service enables improved energy efficiency in residential apartment blocks in a cost-effective and easy way.
The temperature levels of homes are monitored in the service, enabling more accurate heating control on the basis of outdoor temperatures. From the resident's point of view, this means that indoor temperatures are kept more accurately to the desired levels even when the outdoor temperature fluctuates to a great degree within a short period of time.
Heat storage capacity of properties is utilised
Monitoring of indoor temperatures in homes also provides wider benefits. It will help to optimise heat production in Helsinki without causing disruption to indoor temperatures in homes. In optimising heat production, efforts are made to produce heating for Helsinki residents in the most environmentally friendly and economical way in all outdoor temperatures and to utilise the heat storage capacity of properties as part of the total energy system.
The project was launched in summer 2017, and the metering and reporting service has now been implemented in 50 apartment blocks in Helsinki. The service will be extended to 500 properties in early 2018. The objective is to include all Heka apartment blocks in the energy monitoring scheme by summer 2018. This means that over 8,000 smart monitoring meters utilising wireless data transmission technology will be installed.
"With the current implementation project, Helen aims to develop an operating model where areas of heat use and the related heat demand response will become an even closer part of the total energy system," says Perttu Lahtinen, Head of Energy Solutions at Helen. In practical terms, this means that clear consumption peaks will be avoided by scheduling the heating of properties.
"Heka aims to gain better information about the conditions of the apartments and that way improve the living conditions of residents while increasing energy efficiency," says Heka's Real Estate Director Vesa Jurmu.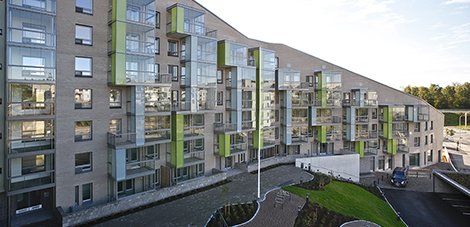 Read more about the topic