Our customer service is open online and by telephone, the customer service desk at Helsinki, Kamppi is closed until further notice.
Back
Interim report: Helen seeks growth from new energy services
Helen Group's net sales rose, thanks to successful measures in the electricity wholesale market. The number of Helen's customers continued to grow, and cooling sales showed a dramatic increase. In future, Helen will seek growth with an increasing focus on new energy services and clean energy solutions and through partnerships and investment.
- Success in the service business requires significant investment in service development, customer experience, digital solutions, and innovations. We can certainly expect some consolidation as well. Helen is well placed to succeed in this market, and our good financial position enables even substantial investment in growth, and in growth companies and partnerships, says Helen's President and CEO Pekka Manninen.
The Helen Group consists of the parent company Helen Ltd and the subsidiaries Helen Electricity Network Ltd, Oy Mankala Ab, Suomen Energia-Urakointi Oy, and Helsingin Energiatunnelit Oy. The Group's associated companies are Voimapiha Oy, Suomen Merituuli Oy, and Liikennevirta Oy.
The figures in brackets refer to the comparable figures for the same period in the previous year.
JULY–SEPTEMBER 2018
- Helen's net sales were boosted by very successful operations in the electricity wholesale market and the increase in both electricity and cooling sales. The Group's net sales were up by 15%, totalling EUR 147 million (EUR 127 million). Operating profit stood at EUR 0 million (EUR -4 million).
- Cash flow from operating activities was EUR 30 million (EUR 11 million).
- Total electricity sales grew by 20%, amounting to 1,015 GWh (846 GWh).
- Due to the exceptionally warm late summer, heat sales were down by 17% on the previous year, totalling 552 GWh (668 GWh).
- Correspondingly, district cooling sales increased by 78% to 85 GWh (47 GWh).
- Electricity distribution in Helsinki increased by 1% GWh, totalling 994 GWh (988 GWh).
JANUARY–SEPTEMBER 2018
- The Group's result has seen a very positive trend. Net sales grew by 12%, standing at EUR 636 million (EUR 567 million), with operating profit amounting to EUR 69 million (EUR 48 million).
- The electricity market price has been at a considerably higher level than predicted throughout the year, and Helen has been able to take advantage of the market situation through its own action.
- Cash flow from operating activities stood at EUR 163 million (EUR 129 million).
- Total electricity sales grew by 7% to 4,620 GWh (4,337 GWh).
- Heat sales were up by 1% on the previous year, totalling 4,575 GWh (4,540 GWh).
- District cooling sales increased by 43% to 158 GWh (110 GWh).
- Electricity distribution in Helsinki grew by 1% to 3,236 GWh (3,215 GWh).
HELEN GROUP'S KEY FIGURES
| | | | | | | |
| --- | --- | --- | --- | --- | --- | --- |
| | 7-9/2018 | 7-9/2017 | Change | 1-9/2018 | 1-9/2017 | Change |
| Net sales, EUR mill. | 147 | 127 | 15% | 636 | 567 | 12% |
| Operating profit, EUR mill. | 0 | -4 | | 69 | 48 | 46% |
| Operating profit, % | | | | 10.9 | 8.4 | 30% |
| Profit before appropriations, EUR mill. | -4 | -9 | | 53 | 31 | 71% |
| Investments, EUR mill. | 17 | 17 | -2% | 43 | 62 | -30% |
| Equity ratio, % | - | - | | 73 | 72 | 1% |
| Return on capital invested (rolling 12 months), % | - | - | | 4.2 | 2.0 | 110% |
| Employees as of 30 September | - | - | | 1,093 | 1,191 | -8% |
| Balance sheet total, EUR mill. | - | - | | 2,687 | 2,677 | 0% |
KEY EVENTS IN JULY–SEPTEMBER
- Helen was awarded as one of the world's best energy brands in the international CHARGE energy branding competition. The award-winning brands were selected on the basis of results from a panel of experts, a customer survey and an independent analysis. Helen was included in the largest category of the contest, best-established brands. The other award-winners in the category were Canadian Enmax, Italian Alperia and German Innogy. The top award in the category went to the German energy giant E.ON.
- Helen's district cooling production rose to a record-high level in July when the customers' cooling need more than tripled on the previous month. The difference is also considerable compared with the previous summers. For example, the cooling need doubled from the levels in July 2017. Cooling was produced at full capacity in the Katri Vala and the Esplanade heating and cooling plants and in the Salmisaari power plant.
- Helen's underground cooling storage facilities were also utilised. Deputy Mayor Anni Sinnemäki inaugurated Helen's underground heating and cooling plant located under the Esplanade Park. The large heat pumps of the plant are used for producing both district heat and district cooling and for recovering a significant amount of excess heat from properties for use in heat production. The heat pumps replace some of the fossil fuels used in Helen's energy production and reduce carbon dioxide emissions by more than 20,000 tonnes a year.
- In July, the network of Helen Electricity Network Ltd in Katajanokka in Helsinki had an exceptionally long power cut in Katajanokka, Helsinki, lasting about 12 hours. It was due to an unusual situation in the Helsinki electricity network when two simultaneous faults occurred in the medium-voltage network. Helen Electricity Network paid the standard compensation to its customers due to the power cut in accordance with the Electricity Market Act.
- Steam blowing was carried out at the Salmisaari power plant, resulting in spectacular vapour clouds and also temporary loud noise. The cleaning was related to the major modernisation project carried out in the summer where high-pressure pipes in the steam boiler were renewed. Helen devoted efforts to the communication and interaction of the project and received positive feedback on its conduct.
- Helen has offered electric cyclists the opportunity to charge their electric bikes free of charge with solar energy by building a charging station next to Allas Sea Pool in Helsinki. The e-bike charging station is the first of its kind in Finland, and it utilises solar panels and an electricity storage unit as power sources. The solar-powered charging station is part of the EU's mySMARTLife project, and funds accrued through Helen's Environmental Penny product were used for its implementation.
- Helen Electricity Network Ltd signed a partnership agreement with Fingrid Oyj and the City of Helsinki to conduct a study on an electricity distribution network solution for the Helsinki region. The key idea is that it would be possible to reduce the volume of cabling in Helen Electricity Network's 110-kV network and cut the cost to the City of Helsinki of moving the power lines, especially in the area affected by the Vihdintie boulevard project, by bringing forward the project of expanding Fingrid's national grid to Helsinki. The study will be carried out by the end of 2018.
OUTLOOK
Despite the high price level in the electricity market during the review period, it is estimated that the electricity market will be difficult for electricity producers in the next few years.
Uncertainties related to political decision-making, the energy markets and the economy have an impact on business operations and their planning.
Helen believes that a strong emissions trading system should be the primary steering mechanism to reduce emissions in the EU area. The Government proposal to prohibit the use of coal in energy production in 2029, as well as the planned tax increase for combined heat and power generation would, if implemented, significantly diminish the energy companies' possibilities to invest in new energy innovations and in emissions reduction.
- Finland needs an energy policy that strengthens the country as a forerunner in the energy sector and creates preconditions to develop new innovations and radical means to resolve the climate challenge. The actions planned by the Government will restrict our opportunities to invest in the development of these new solutions, says Pekka Manninen.
The result for 2018 is estimated to improve on the 2017 level.
Download Helen's interim report.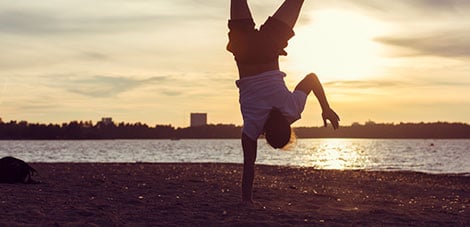 Published:
02.11.2018 13:05