News / 17.5.2023
Helen is selected as Field Immersion Project Partner for Harvard Business School
We recently had the opportunity to host a team of students from Harvard Business School in Helsinki for one week as part of a required course called the FIELD Immersion. Helen was one of 171 FIELD Immersion Project Partners spanning 15 cities across 15 states. The purpose of this project with Helen was to design a new approach to improve adoption of renewable energy solutions.
"We are excited to collaborate with Harvard Business School in offering students an opportunity to gain practical experience in energy field.", said Helen`s Business Design Lead Alexander Rodichev. "We are passionate about education and creating opportunities for young professionals to learn beyond the classroom."
"The Harvard team gave us a lot of energy and fresh insights to our business. They conducted lots of interviews with our customers, and quickly came up with several interesting concepts", says Helen´s Head of New Solutions and Growth Portfolio, Tanja Kotro.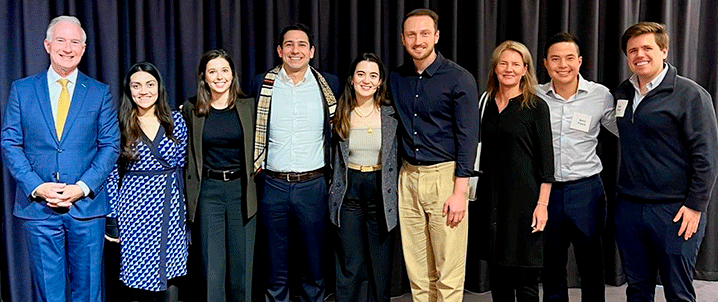 The FIELD Immersion is a course designed to strengthen and develop students' ability to manage and operate effectively in a variety of business contexts. Helen´s executives, Alexander Rodichev, Tanja Kotro and Senior Vice President of Helen's Solution Business, Sari Mannonen, had been working with the team remotely in the months leading up to their arrival. While here, the students pitched their ideas to the leadership team, conducted field research with consumers around Helsinki and presented their final recommendations to management.

See the video below where Harvard Business School student, Christina Vourakis, tells more about the study they made and experiences at Helen.




Students had the opportunity to 'learn by doing' through the challenge of introducing a new product, service or customer experience for their Partner company. This requires students to also focus on building contextual intelligence and team effectiveness skills while delivering value in an unfamiliar context.

Harvard is quick to acknowledge that this important learning experience would not be possible without the Project Partners.

"We are extremely grateful to Helen and all the FIELD Immersion Project Partners organizations for all they do on behalf of our students," said Carrie Elkins, Professor of Business Administration and Faculty Chair for the FIELD Immersion. "The students benefit immeasurably from this experience and we hope the partner organizations do as well."