Our customer service is temporarily overloaded and at times we are unable to accept new phone calls if all places in queues are occupied. Read more
Selling solar power
If you produce more electricity than you need, you can sell the surplus energy to us at market price.
We will buy your surplus electricity when
the capacity of your microgeneration installation does not exceed 100 kW
you have an electricity contract with Helen in the site where the microgeneration installation is operated
The basic charge is EUR 0.00/mth and the service charge EUR 0.00/kWh. All prices are subject to VAT at 0%. If the customer is registered for VAT, the value added tax at the current rate shall be added to the prices.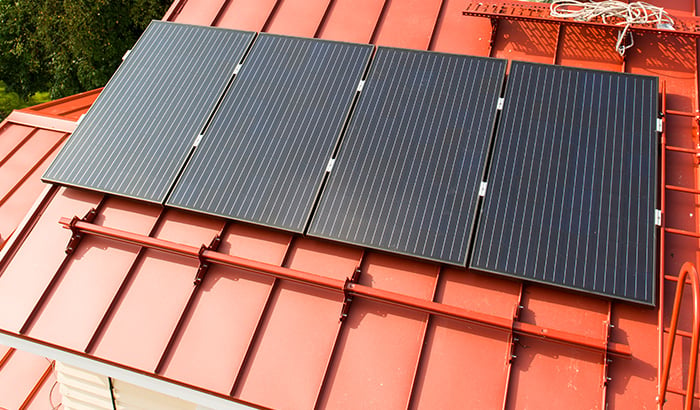 Connecting microgeneration equipment to the network
The local distribution systen operator must always be notified when microgeneration equipment is connected to the network. This ensures electrical safety also in network fault situations.
Prices for small-scale production
If you have microgeneration equipment, such as solar panels, you can draw up a contract with us on selling electricity that is surplus to your needs.