Energy production in Helsinki
We produce energy mainly in power plants and heating plants in Helsinki. We supplement our production from outside Helsinki through our associated companies.
Efficiently with cogeneration
We produce electricity and district heat in Vuosaari, Hanasaari and Salmisaari by combined heat and power (CHP) generation, which is efficient with respect to the environment and costs. When electricity and heat are produced in a single process, less fuel is required compared to separate production.
CHP is a production method independent of fuel. In CHP plants, the energy contained in the fuel can be utilised almost totally, with a high efficiency rate of over 90% at its best. At the same time, overall emissions are also substantially reduced.
With CHP, Helsinki saves so much energy compared with separate property-specific heating produced by condensing electricity that it would heat up to 500,000 detached homes each year.
The majority of homes in Helsinki are heated with district heat throughout the year. About 90% of district heat in Helsinki is produced in CHP plants. The heat produced with CHP serves the needs for heating the city and its domestic hot water in the spring, summer and autumn.
Trigeneration means that district cooling is produced in the same process with heat and electricity. This is what takes place at the Salmisaari power plant. Almost 80 per cent of district cooling production is based on energy that would otherwise be unutilised. Cold sea water is used in the process whenever possible.
Heat from heating plants in the winter
When the weather turns chilly, the heat from the CHP plants is not enough, and separate production of heat is required. This is produced at the heating plants. Heating plants are needed when the consumption of heat and domestic hot water is high or, in practice, during very cold weather.
All in all, there are 11 heating plants in different parts of the city to provide heating for our homes. Heating plants can be taken into use according to need at any given time. In practice, the operating times of heating plants are very short at the annual level, sometimes only a few hundred hours.
Heating plants safeguard local heat supply also in exceptional situations. If the CHP plants are experiencing problems or the district heating pipes in some part of Helsinki are broken, heating plants are taken into use.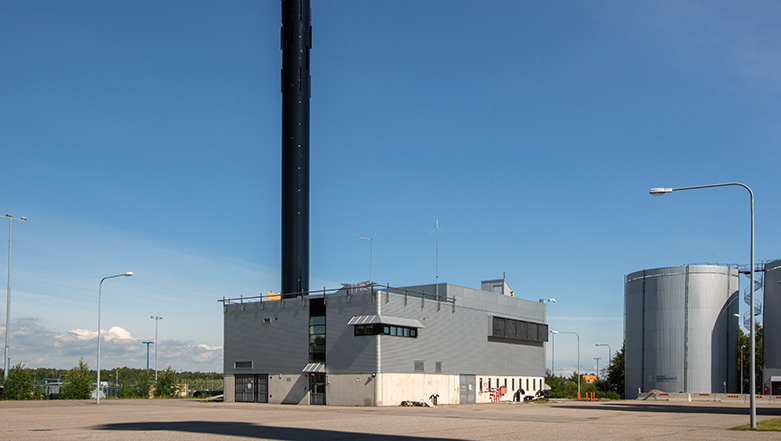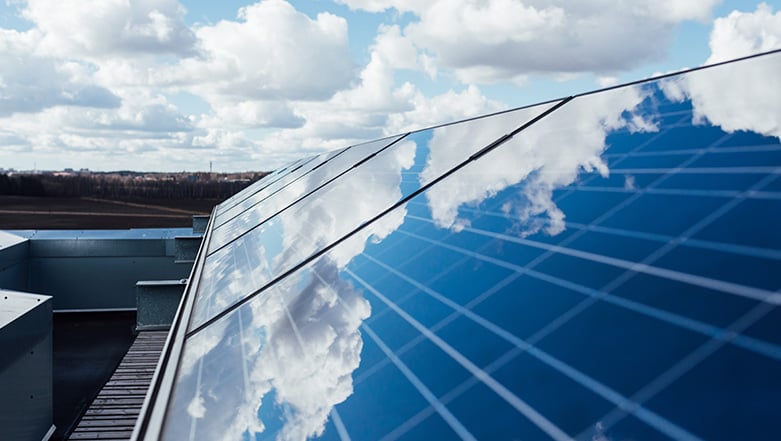 Electricity from solar power and outside Helsinki
In addition to CHP, also solar power is produced in Helsinki. Even though the overall proportion of solar power is small, we produce a significant amount of Finland's solar power in our Kivikko and Suvilahti solar power plants.
A diverse production palette also includes nuclear power, hydro power and wind power, which we are procuring from outside Helsinki through our associated companies. Hydropower comes from the Rivers Kemijoki and Kymijoki and from the River Indalsälven in Sweden. Nuclear energy is produced at Olkiluoto through Oy Mankala Ab.
Production is balanced with heat and cooling accumulators
Heat consumption is not steady: heat is needed more during the day than at night. In the morning, heat consumption rises rapidly when showers are used and heating is turned up at workplaces. Therefore, heat and cooling production is balanced with heat and cooling accumulators.
In the night, heat produced with cogeneration is stored in large water tanks. When more heat is needed in the morning, the heat is discharged from the accumulators. The heat accumulators are located at Vuosaari and Salmisaari, with a total power of 200 megawatts. For example, by using the Vuosaari heat accumulator, it is possible to reduce energy production on cold mornings with the equivalent of one heating plant.
Cooling energy is also stored at night in underground energy storage facilities and, correspondingly, it can be utilised during the day. Underground heating facilities are located beneath Pasila and the Esplanade Park.