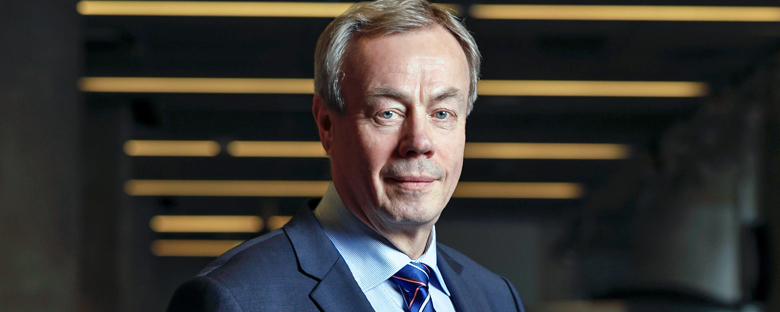 Customer numbers growing strongly, new openings in carbon neutrality
The Helen Group's profit trend continued at an excellent level in business year 2019. The company's increased operating efficiency and the high level of availability of the plants, strong increase in customer numbers, successful measures in the electricity market and the favourable price trend of fuels have contributed to the excellent performance and profitability. The number of Helen's customers already consists of more than 500,000 electricity contracts, with 1.7 million Finnish citizens having access to our services.
Last year, the company carried through an extensive strategy work. The renewed strategy gives Helen a roadmap towards a new energy era and carbon neutrality. A significant number of Helen employees took part in the strategy work in its various stages, which has accelerated the implementation of the strategy and the adoption of its targets. Since their completion, the strategic policies have been part of all Helen's activities, starting from corporate-level business planning, employees' occupational wellbeing events and the action plans for different units drawn up on the bases of these, continuing further to specifying the personal targets of each and every Helen employee. The strategy is brought to life through actions, and this can be clearly seen at Helen.
The values that have been renewed as part of the strategy work are also the result of a joint effort, creating an excellent foundation on which to build our new corporate culture. Our values, "make it happen", "people to people", "world-class expertise", and "champions of cooperation", are already a natural part of our everyday lives.
I am particularly happy about the fact that we improved our ranking again last year in the People Power employee satisfaction survey. The survey revealed, for example, that Helen's employees view the future of our company as positive.
A partner network that acts as a driver of growth is one of Helen's strategic targets, and investment in growth companies is an important part of this target. Last year, we established Helen Ventures to take over the responsibility for this role. We have prepared to invest up to 50 million euros through Helen Ventures over the next few years. The strategy of Helen Ventures includes long-standing cooperation with growth companies that develop and transform the energy industry. The objective is to work in partnership in order to find, develop and create new energy solutions that disrupt the whole industry.
Climate neutral future is achieved together with our customers
Helen's operations are based on heat, cooling and electricity. We have solid experience in energy systems and energy production. We are also building the future solutions on this expertise. Investment in regional renewable energy, smart buildings and electric traffic continues.
Our target for carbon neutrality in 2035 is a key part of our strategy, and it is in line with the objectives of the Finnish government and the City of Helsinki. In spring 2019, Parliament enacted the law on phasing out the use coal by summer 2029, and this is the schedule we at Helen are also following. We are preparing to close the Hanasaari power plant and to replace its production with heat recovery using heat pumps, energy storage and the bioenergy heating plant to be built in Vuosaari. Salmisaari will remain an energy production area where coal will be replaced by other solutions, the definition of which progressed during 2019. Our aim is to find a solution that is not based on combustion.
In the financial year 2019, we strengthened our journey towards carbon neutrality and, e.g. decided on the investment to build a unique heat pump in Vuosaari, utilising, e.g. the heat of the sea water. We also launched a geological survey related to geothermal heat in order to identify the options of utilising geothermal heat in Helsinki.
I strongly believe that a climate-neutral future is achieved together with our customers. Last year, we made a number of new openings in this field. A superb example of this is the joint project with Paulig: excess heat recovered from a coffee roastery can be used for heating up to 1,000 one-bedroom apartments. The recycling of heat produced in food production processes for use in the district heating network is unique in the Helsinki region, but new technical solutions make it possible. A solar power plant where anyone can hire a designated solar panel was built on the roof of the Messukeskus Helsinki, Expo and Convention Centre, which is a long-standing energy partner of Helen. In Ylöjärvi, we built Finland's largest roof-installed solar power plant on the roof of shopping centre Elo. In terms of electric traffic, we continued the expansion of the network of public on-street charging points in Helsinki and the service development of charging points for homes and businesses.
I wish to extend my warmest thanks to all Helen employees for the great new strategy, excellent result, strong increase in customer numbers and the high availability of production plants. I would also like to take this opportunity to thank our customers and stakeholders – by pooling our efforts we will make a carbon-neutral future a reality.
Pekka Manninen
Managing Director