Electricity Contracts for Large Businesses
Explore our electricity contract offerings for large businesses. We offer portfolio management services, market-priced electricity, and fixed-rate agreements.
Why Choose Helen's Business Electricity Contract?
We have extensive experience in procuring electricity for various businesses, enabling us to offer customized solutions to every company.
Our experts are here to assist you throughout your customer relationship. This way, you can focus on your company's core business
Comprehensive solutions for reducing your electricity bill
Digital reporting services to improve energy efficiency
We help your company protect against price risks, create savings, and achieve sustainability responsibly.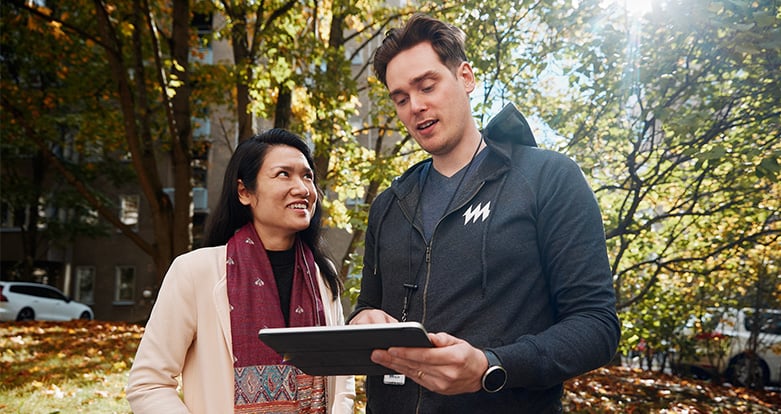 Electricity Contract Products for Large Businesses
Portfolio Management
Customized procurement plan with our experts by your side throughout the entire customer relationship
Benefit from opportunities in the electricity markets


Market-Priced Electricity
Transparent pricing and a flexible contract type
Enables cost savings by shifting consumption to off-peak hours
Price varies at import level, allowing for savings
Optimi
The basic electricity price is determined by the agreed fixed energy price and the profile cost up to the agreed upper limit
Facilitates forecasting and budgeting of electricity costs
Especially suitable for businesses with consistent and predictable electricity consumption