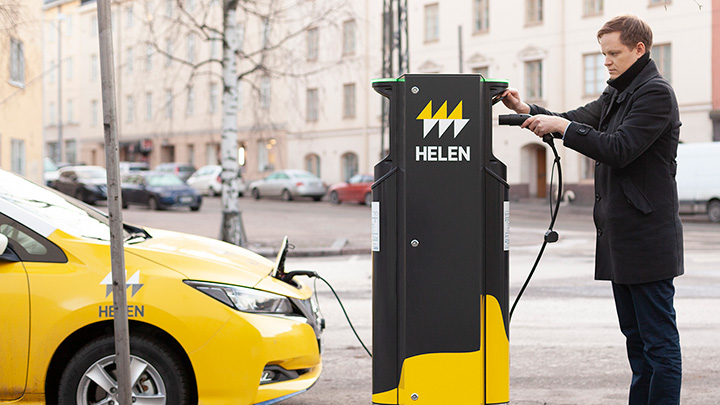 Acquiring a charging point for a housing company
Survey


We find out the property's readiness for installing charging points for electric vehicles by carrying out a remote survey.

Ordering a charging point


The housing company will place an order according to the information obtained in the survey.

Installation and deployment


We take care of the installation and deployment of the charging points safely and in compliance with the requirements.

Charging an electric vehicle


Once the charging point has been installed, the service will invoice the charger of the electric vehicle directly - there will be no extra inconvenience to the housing company or the housing manager.
Safe and easy-to-use charging points for housing companies
Smartest on the market
Smart charging points enable effortless invoicing directly to the customer according to use. The smart load balancing of our charging points supports extensive charging implementations, as well as charging entities that can be expanded in the future.
Safety is guaranteed
The charging solutions we deliver meet the national electrical safety requirements. We offer a solution that is suitable for the site and does not exceed the property's capacity.
Get started without major investments
Our charging solutions for housing companies can be built within the capacity of the electricity metering point of the site. It is possible to install the charging solution at a number of sites without initial costs. The remote survey is an easy way to find out the property's capacity for installing charging points for electric vehicles.