Electric vehicles are becoming more common – make sure your housing company is ready
Electric vehicles and chargeable hybrids are experiencing a tremendous growth. Up to 90 per cent of electric vehicle charging takes place at home, and the residents expect housing companies to offer the readiness for vehicle charging. Some are already choosing their housing company on this basis. Even if this requirement is not a current concern for your housing company today, it may well be so tomorrow. We offer a solution for your housing company on a handy turnkey principle. Did you know that it is possible to apply for ARA funding for the investment? Read more in the following and find out about our charging solutions.
The most comprehensive solutions for charging all-electric and hybrid cars for a housing company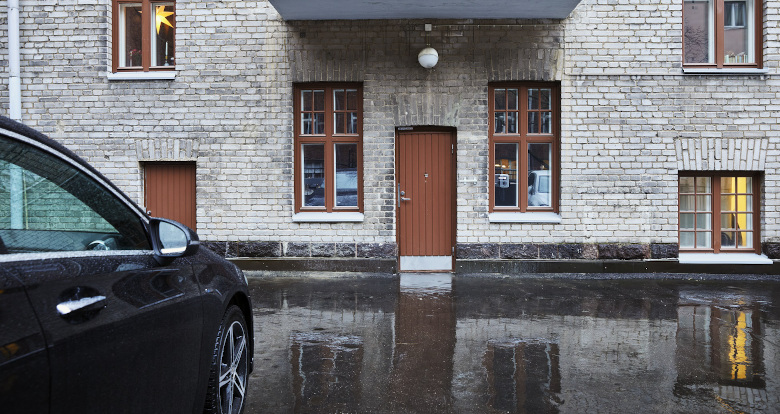 Safe and easy charging of electric vehicles
We offer solutions suitable for the needs of housing companies, from a single charging point to the electrification of all parking spaces. Our experts will carry out a survey of the site and the customer need, and make a proposal for a suitable solution.
The charging solutions we deliver meet the national electrical safety requirements. We manage the safe installation of charging points and take care of the commissioning and maintenance of the charging service. We deliver charging solutions to all parts of Finland.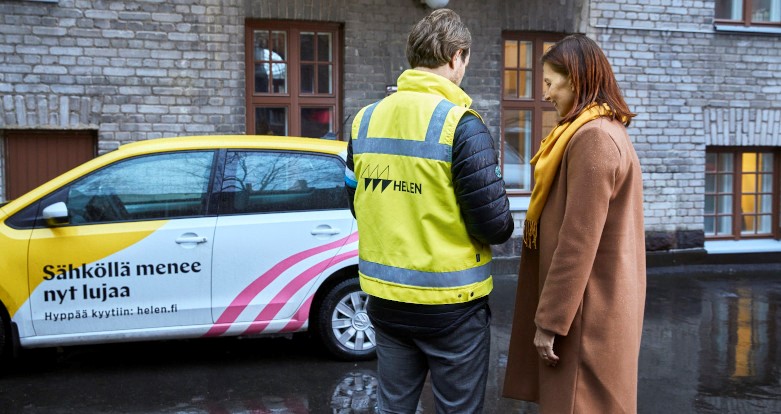 Smart charging – without major investment
The smart charging points invoice the customer directly and according to use. Smart load management enables an even distribution of charging power when several vehicles are charged simultaneously.
The Housing Finance and Development Centre of Finland (ARA) grants subsidies for changes that need to be made to the electrical systems in properties as a result of electric vehicle charging points. The amount of subsidy is 45 per cent, and it is available for housing companies, rental housing associations and the parking companies owned by them. The subsidy can be increased to 55 per cent if at least half of the charging points acquired with the subsidy are rated at least at 11 kW.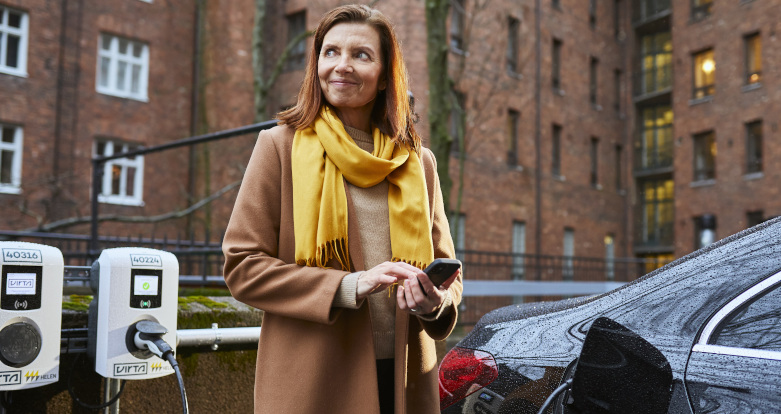 Electric vehicle charging for every need
Do you live in a detached home or are you thinking about acquiring electric vehicle charging points for your company? Helen also offers easy and efficient charging solutions for these situations.
Charging solutions for detached homes
The most diverse selection of electric vehicle chargers
We offer chargers that are suitable for the Finnish conditions and have a safe disconnection of power. Our selection of chargers includes suitable devices to meet the varied needs of our customers. We have chargers for both full electric and hybrid vehicles. Most electric vehicles are charged at home, usually during the night. A semi-fast charging speed is excellent for this purpose.
Charging of hybrid and fully electric vehicles
Our selection includes several smart and durable choices for charging hybrid and fully electric vehicles: ICU Eve mini, ICU Eve and Ensto Chago Pro.
Charging time around 4-8 hours
Charging power 3,7 kW - 22 kW
Type 2 charging plug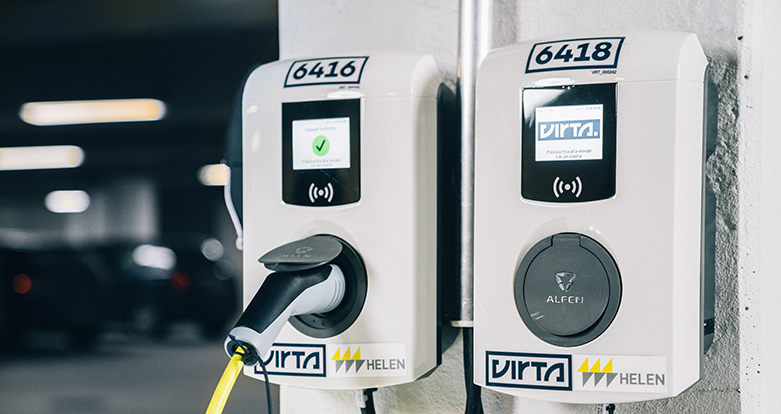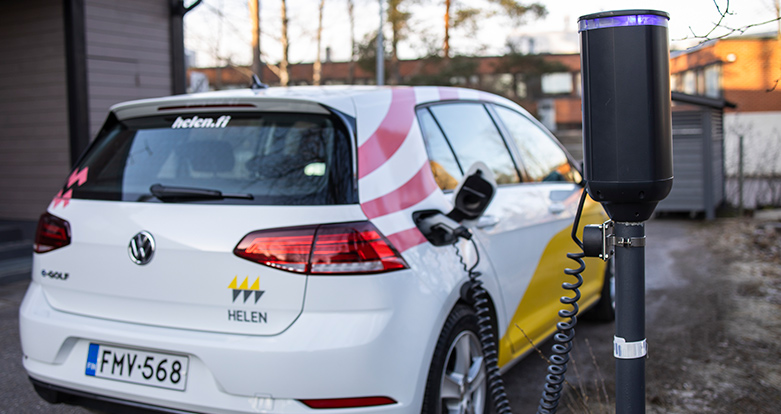 Basic charging device
A good choice for a small housing company. Monitoring of the electricity consumption of charging takes place manually with the energy meter located in the device.
Delivery time 2 weeks
Charging power 3,7 kW
Type 2 charging plug or Type 2 charging cable
Acquiring a charging point for a housing company
Survey


We find out the property's readiness for installing charging points for electric vehicles by carrying out a remote survey.

Ordering a charging point


The housing company will place an order according to the information obtained in the survey.

Installation and deployment


We take care of the installation and deployment of the charging points safely and in compliance with the requirements.

Charging an electric vehicle


Once the charging point has been installed, the service will invoice the charger of the electric vehicle directly - there will be no extra inconvenience to the housing company or the housing manager.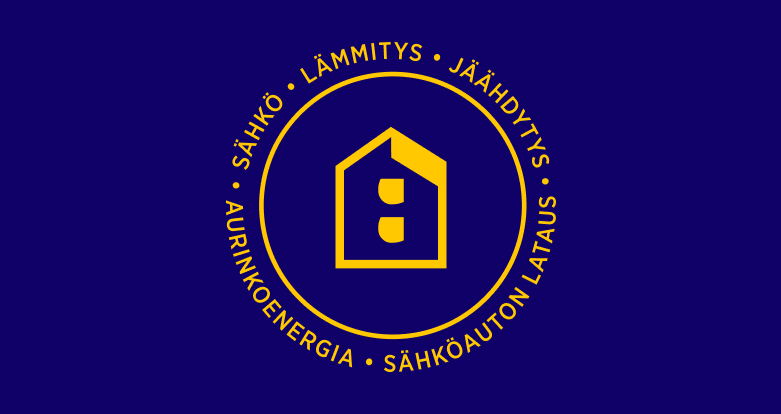 All energy solutions from Helen
Did you know that Helen offers all energy services for housing companies? Whether it is about a low-cost electricity contract, heating, cooling, solar energy or the option of charging electric vehicles, your housing company will get all solutions from a single, reliable partner.