News / 10.4.2015
Construction of Hanasaari pellet system starts
The foundation work on the pellet system in the Hanasaari power plant has started. A pellet system is being built at the power plant to replace part of the coal used with wood pellets.
Two pellet silos of 500 cubic metres, conveyor systems and pellet feeding equipment are built at the Hanasaari power plant area. The Hanasaari pellet project is the next step in pellet testing, which has been carried out at the plant since 2012. Based on the pellet tests, it should be possible to replace 5–7 per cent of coal with wood pellets without significant problems or technical modifications to the power plant.
A pellet system was also built at the Salmisaari power plant last year. Once pellet combustion with a share of 5–7 per cent can be started at both Hanasaari and Salmisaari, pellet combustion in Helsinki will total almost 100,000 tonnes a year. This corresponds to about one-third of all pellet production in Finland.
- The basic tasks of the pellet system will take place until early June, after which we will start the equipment installation. We aim to commission the pellet system by the end of the year and then start continuous mixed combustion of pellets, says Project Manager Teemu Nieminen of Helen Ltd.
Increasing the use of pellets at the Hanasaari and Salmisaari power plants is part of Helen's development programme towards a carbon neutral future. Helen aims to launch new products and services related to renewable energy. For example, as pellet combustion progresses, the company aims to offer customers the opportunity to buy district heat produced entirely by pellet combustion.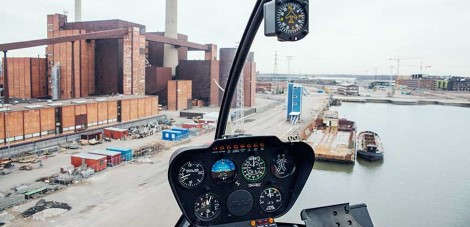 Read more about the topic