Our customer service is temporarily overloaded and at times we are unable to accept new phone calls if all places in queues are occupied. Read more
Back
Helen includes households in the smart energy system – pioneering technology cuts down the cost of electricity bills
Reduced heating costs and increased living comfort – a smart electricity grid brings benefits to electricity consumers and helps to build preparedness for renewable energy solutions.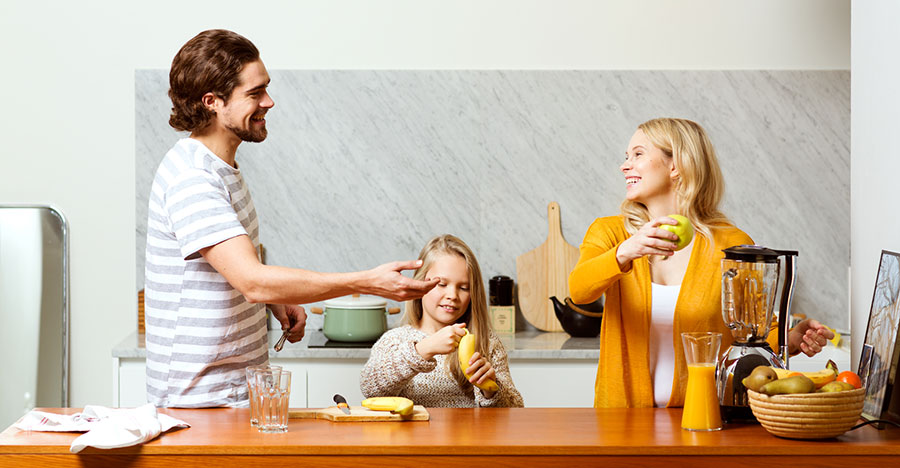 In future, electric heating customers can take part in the balancing of Finland's electricity network and reduce their own electricity bills at the same time. Helen is launching a new kind of operating model and the Exchange Electricity Optimum electricity product, through which customers can take part in the balancing of the electricity grid. The demand for balancing will be higher in the future as a result of the growing use of renewable energy sources, such as weather-dependent solar and wind power.
"The best thing in this is that, in practice, households will not even notice that they are taking part in the balancing of the electricity network. Smart automation takes care of the steering of consumption discreetly and without an adverse impact on indoor temperature conditions," says Helen's Product Manager Hannu Pikkarainen.
More favourably priced than traditional electricity contracts, Exchange Electricity Optimum needs to be accompanied by a smart control system for domestic heating, such as OptiWatti. A smart control system prevents overheating and programmes the heating for the most favourably priced moments of the day. Indoor temperature at home is maintained at the preferred level through automation.
Households become active virtual power plants
A climate-neutral future requires a number of reforms in the energy and housing sectors. The role of electricity users and the significance of flexibility in the electricity network will grow considerably when the amount of electricity generated with solar and wind power constantly increases.
"The energy system of the future will include more and more weather-dependent renewable energy, which needs new kinds of flexibilities in production and energy use alike. Electric heating customers can be an active part of the Finnish virtual power plant of the future. Households will also benefit financially from Helen's electricity contract product, which is designed just for this purpose. Exchange Electricity Optimum is an economical and eco-efficient choice in one package," says Pikkarainen.
In Helen's new Exchange Electricity Optimum electricity product, an electric heating customer takes part in the balancing of the electricity network as and when necessary and receives compensation for it in the electricity contract price. The price of the electricity product is determined hourly, based directly on the electricity market price, and no separate margin charge is added to the price unlike with other similar electricity products on the market.
There are over half a million customers with electric heating in Finland: over one-third of all buildings in Finland are heated with electricity. With smart automation, electric heating customers can take part in maintaining the national electricity system and the balancing of production and consumption.
In partnership with OptiWatti
In order to realise a climate-neutral future, Helen is working together with OptiWatti Oy, a company that delivers smart control systems. With OptiWatti Oy and the electricity contract linked to it, electrical heating customers can save up to tens of percentage points in the cost of heating their home.
Facts
Exchange Electricity Optimum is a completely new kind of electricity contract based on the market price electricity, where no margin is charged to the customer. The price of the contract: electricity market price c/kWh + margin 0.00 c/kWh, basic charge EUR 3.93/month (24% VAT).
The Exchange Electricity Optimum contract requires a Helen-compatible electric heating control system installed at the customer site.
OptiWatti Oy is a Helen-compatible control system. At best, OptiWatti's users have achieved savings of up to 40% in their use of heating electricity.
Published:
24.11.2017 13:43