News / 12.11.2019
Juha-Pekka Weckström appointed President and CEO of Helen as of 1 April 2020
Helen's President and CEO Pekka Manninen will retire in spring 2020: Juha-Pekka Weckström will take up the position of President and CEO on 1 April 2020.
Helen's Board of Directors has appointed Juha-Pekka Weckstrom, M.Sc. (Tech.), as the company's President and CEO. Mr Weckström will take up the position on 1 April 2020 following the retirement of President and CEO Pekka Manninen. During the transition period in February and March, Weckström will be acting as deputy President and CEO.
Juha-Pekka Weckström has over ten years' experience as CEO at TeliaSonera Finland, the Realia Group and, most recently, at Digia. He has also held several board membership positions in various companies throughout his career.
"Both Helen and the energy industry are undergoing great changes. Helen's strategy, which was renewed in spring 2019, is seeking strong growth in new business areas, e.g. in electric traffic, solar energy and smart properties. Telecommunications and media sectors have recently undergone an equally radical change – Weckström's experience in customer orientation and successful steering of a company in a competitive market is exactly the type of expertise that Helen needs and that fits into the new strategy approved by Helen's Board of Directors," says Chairman of the Board Osmo Soininvaara.
CEO Manninen will be handing over to his successor a thriving and reforming company in April. Under his leadership, Helen's financial performance has improved significantly in the recent years.
"Pekka Manninen has done a magnificent job during Helen's journey towards carbon-neutral energy and half a million customers. His ability to unite people behind common targets and to reform the company is visible in Helen's new strategy and the excellent results this year," Soininvaara adds.
"Helen's new strategy enables completely new kinds of initiatives. An excellent example of this is Helen Ventures, a strategic capital investor to partner Helen with innovative growth companies that accelerate the transition of the energy sector. I am truly excited to be given the opportunity to continue the work of CEO Manninen," says Weckström.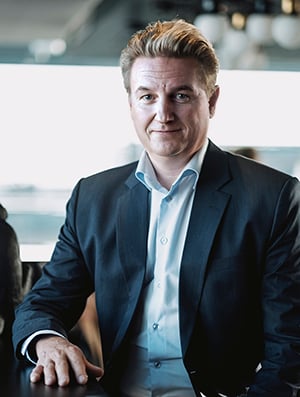 Juha-Pekka Weckström