News / 2.8.2019
Helen Group's interim report january-june 2019
Helen's good profit trend, strong balance sheet and financial position enable development and growth of solutions for a new energy era.
Helen's net sales and results continued to show a favourable trend as a result of successful measures in the electricity market, high availability of the power plants and the positive development of the heat business. Helen continues investing in emissions reduction and the increased use of renewable energy. Growth is sought by developing new services and investing in growth companies.
"Helen's strong expertise and solid experience enable development of current and new business operations together with the customers and partners. We are growing through investment in new technology, and we are making the solutions of a new energy era available to our customers. Growth is also sought by investing in growth companies and through acquisitions. Our continuous positive performance provides a good opportunity for this," says Pekka Manninen, President and CEO of Helen Ltd.
The Helen Group consists of the parent company Helen Ltd and the subsidiaries Helen Electricity Network Ltd, Oy Mankala Ab, and Helsingin Energiatunnelit Oy. The Group's associated companies are Voimapiha Oy, Suomen Merituuli Oy, and Liikennevirta Oy. The figures in brackets refer to the figures for the same period in the previous year. The subsidiary Suomen Energiaurakointi Oy was sold on 30 April 2019, after which it has not been included in the Group's figures.
APRIL–JUNE 2019
The Group's results improved on the previous year. Net sales increased to EUR 166 million (EUR 163 million), with operating profit amounting to EUR 26 million (EUR 6 million).

Heat sales totalled 1,078 GWh (1,040 GWh), up by 4%.

Total electricity sales grew by 15% to 1,237 GWh (1,074 GWh).

District cooling sales grew slightly to 50 GWh (48 GWh).

Electricity distribution in Helsinki was at the previous year's level, standing at 1,001 GWh (1,003 GWh).
JANUARY–JUNE 2019
The Group's results for the first part of the year improved year-on-year. Net sales increased to EUR 519 million (EUR 489 million), with operating profit amounting to EUR 116 million (EUR 69 million). The successful measures in the electricity market and the optimisation of production contributed to the increase in net sales and the positive results.

Heat sales were down by 6% on the previous year due to the mild start to the year. Heat sales totalled 3,786 GWh (4,023 GWh).

Total electricity sales grew by 5% to 3,777 GWh (3,605 GWh).

District cooling sales grew slightly to 76 GWh (74 GWh).

Electricity distribution in Helsinki was at the previous year's level, standing at 2,216 GWh (2,242 GWh).
HELEN GROUP'S KEY FIGURES
| | | | | | | |
| --- | --- | --- | --- | --- | --- | --- |
| | 4-6/2019 | 4-6/2018 | Change | 1-6/2019 | 1-6/2018 | Change |
| Net sales, EUR mill. | 166 | 163 | 2% | 519 | 489 | 6 % |
| Operating profit, EUR mill. | 26 | 6 | | 116 | 69 | 68 % |
| Operating profit, % | 15,6 | 3,6 | | 22,3 | 14,1 | 58 % |
| Profit before appropriations, EUR mill. | 21 | 0 | | 107 | 58 | 85 |
| Investments, EUR mill. | 18 | 13 | 38 % | 28 | 26 | 8 % |
| Equity ratio, % | - | - | | 77 | 74 | 4 % |
| Return on capital invested (rolling 12 months), % | - | - | | 6,7 | 3,3 | 103 % |
| Employees as of 30 June | - | - | | 997 | 1 175 | - 15 % |
| Balance sheet total, EUR mill. | - | - | | 2 644 | 2 672 | - 1 % |
KEY EVENTS IN APRIL–JUNE
A new, unique heat pump utilising the heat of sea water will be built in Vuosaari. Construction will start in 2020, and the new heat pump will be in production use by 2022.

Helen became a partner of the Helsinki Olympic Stadium with a shared goal of improving energy efficiency.

Helen launched a new virtual battery service for solar panel buyers. The virtual battery is a step towards a new kind of cleaner energy production, in which Helen's customers are also taking part.

A unique city refinery is developed for Vuosaari in a joint project between Helen, Lassila & Tikanoja and VTT, pursuing a circular economy in the use of materials and energy.

Finland's first worksite cyclist kick-started their mobile job. Helen's summer employee develops interaction between worksites of the electricity and heat network and the traffic arrangements for pedestrians and cyclists.

The first phase of the study on excess heat in Kilpilahti was completed. Excess heat could meet about one quarter of the district heating demand in the entire Helsinki region.

The City of Helsinki and Helen agreed on the delivery of a total of 59 new electric vehicle charging points in the Helsinki city centre.
OUTLOOK
Price fluctuations in the electricity wholesale market are expected to increase in the next few years along with the rise in variable production. In electricity retail sales, consolidation of sales organisations continues especially in medium-sized energy companies. In district heat, competition in relation to other heating methods and operators is becoming tighter as new active and prominent actors and technologies enter the market.
Finland's new Government Programme is ambitious in terms of its energy and climate policies, but so far, no concrete measures have been listed in the programme.
What is positive in the Government Programme from Helen's point of view is the policy outline to revise the electricity tax class of heat-generating heat pumps from the current tax class I to the lower tax class II. The Government Programme also includes other policy outlines that support Helen's new strategy by strengthening market demand for new solutions. However, the proposals to tighten the taxation of combined heat and power generation and raise the taxes of heating fuels would, if carried out, have a negative impact on Helen's development of production and future profit trend.
In the European Union, energy and climate issues will remain on the agenda of the new European Commission. During its Presidency of the Council of the European Union, which started in July, Finland will bring climate issues to the forefront.
"Helen aims to achieve climate neutrality by 2035 within the same timeframe as the Government Programme published in the spring and the targets of the City of Helsinki. In accordance with the new strategy, Helen will respond to the changing face of the energy sector through strong investment in the solution business and by building partnerships that support its strategy," says Pekka Manninen.
Download Helen's interim report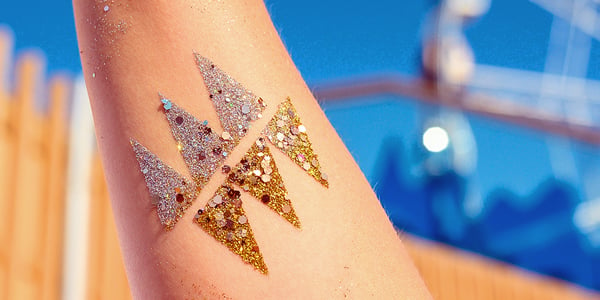 Read more about the topic