News / 30.1.2020
Helen strengthens customer experience and service design – Mikko Koivisto to head operations
Mikko Koivisto, Master of Arts (Art and Design), has been appointed as Helen's Head of Customer Experience and Service Design. Koivisto will be responsible for Helen's development of customer experience and service design.
Mikko Koivisto is well known as a pioneer in the field of service design especially in Finland. He has held development and management positions in service design, for example, in Satama Interactive, Taivas and, before joining Helen, in the service design agency Hellon. Koivisto has taught service design at the Aalto University and acted as member of the Board of Directors in the World Design Capital Helsinki project. He has won the prestigious Ornamo award.
"My task at Helen is to speed up cultural change from a production-based viewpoint to a customer-driven approach and to embed service design thinking at the heart of all activities", Mikko Koivisto describes.
In addition to developing customer experience, Helen aims to launch new energy solutions, such as services in regional renewable energy, smart buildings and electric traffic to be accessible to everyone.
"Helen's vision is to be the most customer-centric energy company on the market, and Mikko Koivisto is a key contributor to the implementation of this goal," says Helen's Marketing and Communications Director Sohvi Salmelin.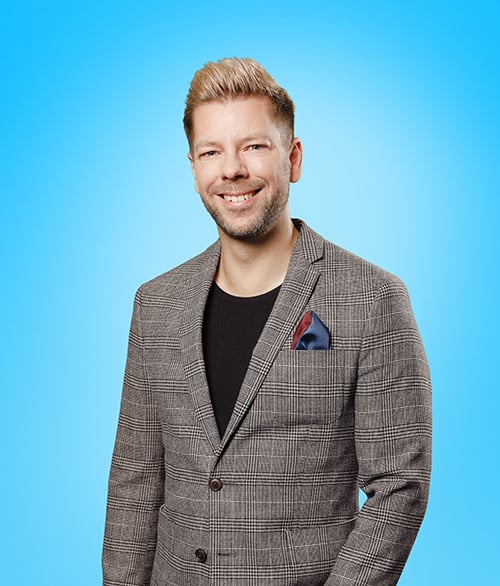 Mikko Koivisto, Head of Customer Experience and Service Design,
Helen Oy