News / 3.5.2021
Helen's new wind power farm will be built together with clients
As a result of an agreement signed by the real estate asset management company Sponda and Helen, 100% of the electricity consumption of Sponda's properties will be covered with emission-free wind power. The agreement supports Sponda's objective of carbon neutrality.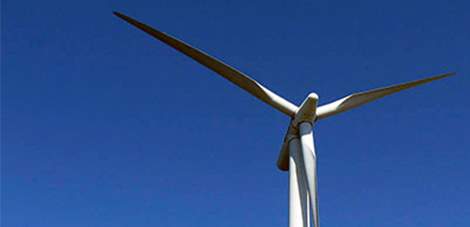 - It is great that together with Sponda, we can promote a carbon-neutral future. We want to offer our customers services that renew the energy sector. The Lakiakangas 3 wind farm is a good example of a solution in which customers can buy wind power also in larger shares of the power plant's production. The model is already in use when selling solar power; now we are also bringing it into wind power, says Anu-Elina Hintsa, Director of Sales and Customer Service at Helen.
Wind power is one of the most environmentally friendly way to generate electricity
From 2022 onwards, the wind power used by Sponda will be generated at Helen's new Lakiakangas wind farm, which will be constructed in Ostrobothnia. The agreement between Sponda and Helen covers 50% of Sponda's total electricity consumption. The rest of the required electricity will be obtained from other Nordic wind farms. The electricity is ensured to be generated by wind power through guarantees of origin, which are issued to electricity that is produced from renewable energy sources.
- Wind power is renewable and emission-free energy, and it plays an important role in the achievement of climate targets. In addition, it contributes to domestic energy self-sufficiency. As a major operator in the real estate sector, we have the opportunity and duty to support the work to mitigate climate change. It is great that we can advance the achievement of our sustainability targets together with Helen, says Pirkko Airaksinen, Sustainability Manager at Sponda.
The new wind power agreement supports Sponda's goal of emission-free electricity supply.
Facts
Lakiakangas 3 will consist of 20 wind turbines, with a power output of 86 MW.
The foundation work started in summer 2020.
Energy generated by the new wind farm will be available to Helen's customers in 2022.
Read more about the Lakiakangas 3-investment
Read more about the topic