News / 22.12.2022
Change of CEO at Helen
Helen will have a change of CEO in January 2023 when Helen's current CEO Juha-Pekka Weckström moves on to new tasks outside the company. The company's Board of Directors has appointed Olli Sirkka as the new CEO, and he will take on his new role on 16 January 2023.
Juha-Pekka Weckström has been Helen's CEO for almost three years. During Weckström's term of office, Helen as a company has undergone a robust transformation, taken major decisions, and made strong investments in clean and low-emission energy production. The schedule for phasing out the use of coal was accelerated further, and it has been and will be replaced by a diverse energy mix and smart grid. The company has grown in terms of both net sales and customer numbers. At the same time, the company has taken significant leaps with regard to digitalisation and digital services for customers. The Oma Helen app, which has rapidly become very popular, is just one example of this.
"When I think about my era in Helen, my biggest source of pride is the significant progress of the green transition. We have been able to stick to Helen's key target of distributed energy production even in the current state of the world, and we are reaching our carbon neutrality target ahead of schedule. Helen has fulfilled the expectations as a trailblazer. Our investments throughout Finland and our customer numbers in electricity sales prove that Helen is a genuinely nationwide company. I am proud of everything we have achieved, and I am happy to pass the baton on to the next person who will take on the leadership of a fantastic company of world-class experts," says Juha-Pekka Weckström.
Osmo Soininvaara, Chairman of Helen's Board of Directors, expresses his thanks to Weckström for the excellent cooperation and promotion of goals.
"On behalf of the entire Board of Directors of Helen, I wish to express my gratitude to Juha-Pekka Weckström for promoting Helen's targets. The cooperation and dialogue between him and the Board of Directors have been exemplary. Helen has undergone a transformation beyond all expectations under his leadership. It has been great to watch how the carbon neutrality projects have advanced under his management despite the changes in the operating environment, and digitalisation has been introduced as a key part of today's customer experience," says Osmo Soininvaara, Chairman of the Board of Directors of Helen Ltd.
Olli Sirkka appointed as new CEO
Helen's Board of Directors has appointed Olli Sirkka as the company's new CEO. Sirkka's previous role was Senior Vice President of Corporate Business at DNA plc. Before joining DNA, he made a long career for the information and communication technology and service company Ericsson where he worked e.g. as the Finnish Country Manager and Head of Sales for the Baltic region.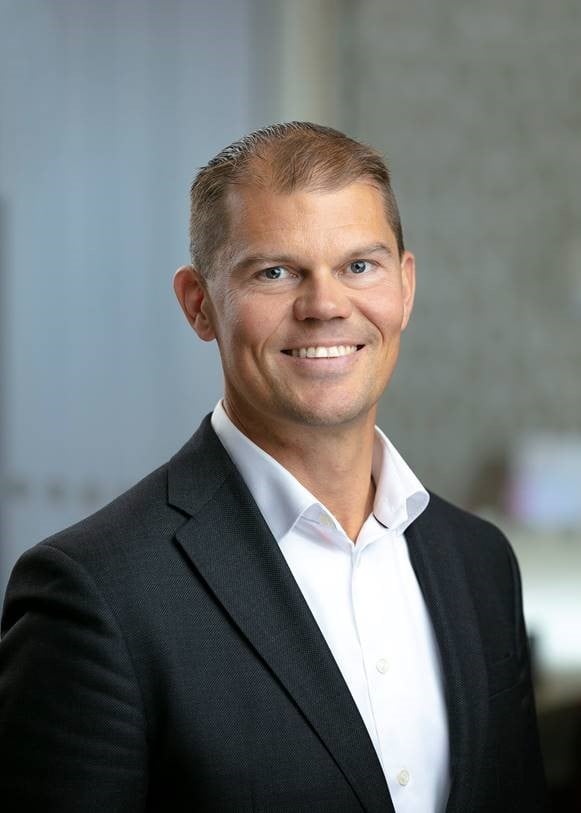 "Olli Sirkka is a people manager with profound customer orientation and solid understanding of digitalisation and the solution business. He also has the right kind of innovative spirit, which is important right now. His long career in the telecommunications sector, with a lot of similarities with the ongoing transition of the energy sector, gives him an appropriate perspective to lead a trailblazer in the energy sector. We warmly welcome Olli to Helen to meet the challenges of the energy transition," comments Osmo Soininvaara, Chairman of the Board of Directors of Helen Ltd.
"I have for some time followed Helen's journey with interest, and it is a great vote of confidence to be able to take the helm of a forerunner in the sector in these exceptional times. The criticality of energy supplies has become clear to all of us in this changed global situation. We need new kinds of choices, operating models, and digitalisation more than ever before. I am particularly interested in the development of demand flexibility in the energy system that serves both consumers and businesses. I believe that its significance will be quite crucial in the future. I look forward to taking on the task of promoting Helen's ambitious targets where the focus is always on the customer," says Olli Sirkka.
Read more about the topic