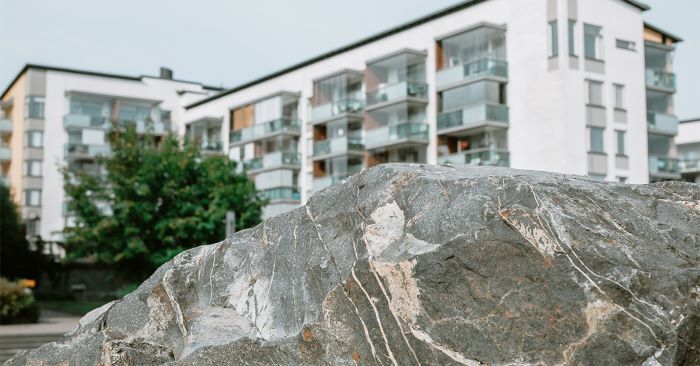 News / 16.12.2022
Helen and LämpöYkkönen launch Geonova Oy, a company focusing on geothermal heat and heat pump solutions
Helen Ltd and LämpöYkkönen Oy have established Geonova Oy, a company that focuses on geothermal heat and heat pump solutions. Geonova brings a fast-growing life cycle model to the energy market that is undergoing a transformation. The model makes it possible for an increasing number of housing companies and industrial and commercial properties to adopt an energy-efficient heating system without initial investment. The company will offer customers energy-efficient and carbon-neutral heating and cooling solutions in Helsinki and elsewhere in Finland. Helen will have sole control in the new company.
Mr Tapo Lehtoranta, M.Sc., MBA, who has over 20 years' experience in management and board roles in the energy sector, has been appointed as CEO of Geonova Oy. In his previous roles, Mr Lehtoranta has been involved in implementing various transitions in the energy sector.
"The energy sector is now more relevant than ever before, and it is truly inspiring to be given the opportunity to offer a distinct service where customers can make choices and take concrete measures to prevent climate change in a quick and easy way. Our goal in the shifting energy market is to make it easy and also more economically predictable for our customers to implement a low-carbon energy solution. I am looking forward to entering the expanding playing field as a member of a new team," Tapo Lehtoranta says.
"We are delighted to welcome Tapo as CEO of Geonova. He is an experienced all-rounder and has steered companies through a number of change situations. We bring a new kind of approach to the geothermal heat and heat pump market, with an objective of upgrading the current heat pump market to be more customer-oriented," says Sari Mannonen, Helen's Senior Vice President, Solutions & Portfolio Development.
Geonova will offer businesses and housing companies, e.g. geothermal heat and heat pump solutions with the life cycle model (Energy-as-a-Service) with an objective of reforming the current heat pump market to be more customer-oriented. The current geothermal heat and heat pump market operates mainly according to the one-time investment model, whereas the life cycle model has a low investment threshold that enables our customers to introduce an environmentally friendly and cost-effective energy solution with a rapid schedule. Smaller one-off costs and taking care of the entire life cycle of the solution increase sustainability and make our customers' lives easier.
Geonova is a step that is in line with our strategy to enter the heat pump market on a broad front, including geothermal and other heat pump solutions. As early as last spring, we introduced geothermal heat next to district heat as a heating solution especially for housing companies and business customers in our new heat offering. With Geonova, we aim to expand our clientele to larger housing company customers and other companies also outside Helsinki and to always offer the best and most energy-efficient total solution to each and every customer.
Read more about the topic