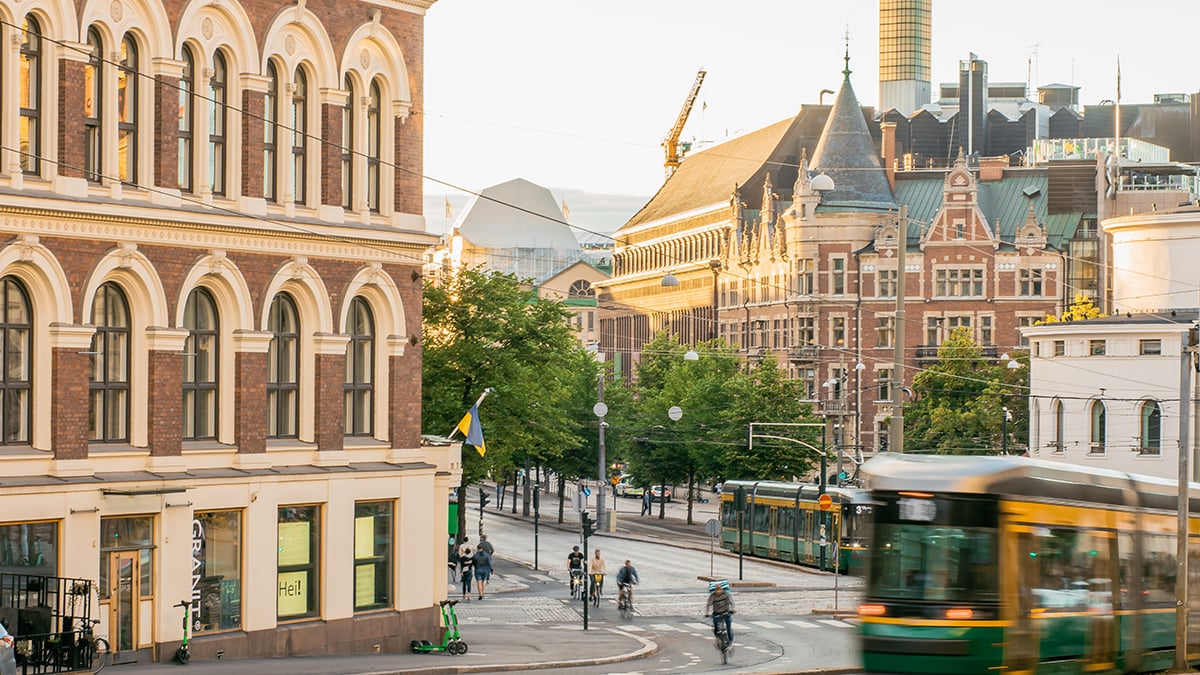 News / 3.10.2023
Helen and Steady Energy aim to introduce nuclear heat production in Finland
Helen and Steady Energy have signed a letter of intent with the aim of enabling an investment in a small-scale nuclear power plant for heat production. Small-scale nuclear power is one of the most promising solutions for rapidly and cost-efficiently decreasing the emissions of both electricity and heat production. However, its development requires legislative reforms and other considerations.
According to the letter of intent, Helen and Steady Energy will launch a planning process with the objective of concluding a pre-investment agreement concerning nuclear heat production within the next six months. Valid from 2024 to 2027, the agreement would include promoting the reform of the Finnish Nuclear Energy Act, applying for a siting licence and design review, and fixing the contract price of the plant. It would also enable Helen to procure up to ten reactor units with an output of 50 MW from Steady Energy. Helen is the first energy company to engage in cooperation with Steady Energy.
"The current Letter of Intent is Helen's first tangible step towards small-scale nuclear power. We want to be involved in introducing nuclear heat production in Finland and building the prerequisites for such production in cooperation with Steady Energy and other energy industry operators, decision-makers and authorities," says Olli Sirkka, CEO of Helen.
"The Letter of Intent is an important milestone for Steady Energy. It sets us up to implement Finnish technology in the 2020s with the potential to reduce the carbon dioxide emissions of Finland by 8%, as district heating would no longer be produced by burning. Our goal is to launch a new clean-energy export product and enter the global heating market, where the emission reduction potential is even more significant, even gigatons. We are proud to have Helen join us in this important work for Finland and for the prevention of climate catastrophe," says Tommi Nyman, CEO of Steady Energy.
Decarbonising heat production
Helen and Steady Energy believe small modular reactor (SMR) plants can be the solution for both renewing and securing heat production. Nuclear heat enables carbon-free district heating, balances the price fluctuations of heat energy, and supports Finland's security of supply. Quitting fossil fuels is one of the most important goals of our society, and steady, reliable heat production calls for diverse sources of heat.
"District heating produced with SMR plants is a particularly interesting solution for Helen as its district heating network, spanning 1,400 kilometres, is one of the longest in the Nordic countries. Decarbonising the entire network would be a significant climate action on a national scale," says Sirkka.
The legislative work concerning small-scale nuclear power remains unfinished and requires cooperation between various authorities. The Finnish Government is committed to promoting the implementation of heat-producing SMRs, and Helen and Steady Energy together with other energy companies offer a tangible path to achieving the targets set out in the Government Programme.
Steady Energy was established in the summer of 2023 to commercialise the nuclear heat plant concept developed in Finland. The company's technology is based on state-of-the-art research by the VTT Technical Research Centre of Finland and the best practices of the nuclear energy industry, accumulated over the past 60 years in Finland.
Helen is aiming for carbon-neutral energy production by 2030. The company has also previously expressed interest in small-scale nuclear power and considers it a noteworthy solution alongside electrification for providing low-emission heating in Helsinki.
Read more about the topic