Electricity distribution in Helsinki
Helen sells electricity in all parts of Finland, and the local electricity network company is responsible for electricity distribution. Helen Electricity Network Ltd is responsible for electricity distribution in Helsinki.

More information about electricity distribution prices, electricity connections, power cuts and electricity network constructions sites is available on the website of Helen Electricity Network.
What is electricity distribution?
Your electricity network company distributes electricity to your home and ensures that the electricity network is functioning at all times and under all circumstances. Even if you shop around for the best deal for your electricity contract, electricity distribution is always carried out by your local electricity network company that owns the distribution network in the area.
Your electricity bill also includes a charge for electricity distribution. Your local network company charges you for electricity distribution and will send you a separate bill, and your selected electricity supplier will also send their own bill for the amount of electricity sold. As an exception to this, we offer our electricity sales customers in Helsinki a combined bill with Helen Electricity Network Ltd.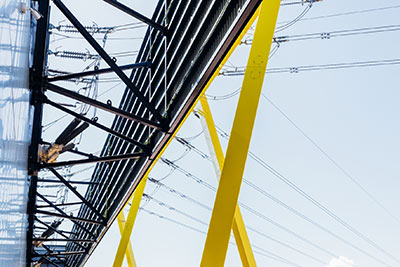 Electricity network operations are a licensed monopoly supervised by the Energy Authority. The Energy Authority ensures the reasonableness of pricing in electricity distribution and grants the electricity network licences in Finland. The biggest distribution network companies in Finland are Caruna, Elenia and Helen Electricity Network Ltd. The power transmission grid in Finland is supervised and developed by the Finnish national grid company Fingrid Oyj.
IN CASE OF UNEXPECTED POWER CUTS…
Information about power cuts in Helsinki is found on the website of Helen Electricity Network Ltd (in Finnish).
All power cuts in Finland are shown on the power cut map maintained by Finnish Energy (in Finnish).