News / 14.4.2016
Finland's largest solar power plant starts operations
Finland's largest solar power plant started operations today in the Kivikko district of Helsinki. Owned by Helen Ltd, the solar power plant has almost 3,000 solar panels, and its estimated annual production corresponds to the annual consumption of about 350 one-bedroom apartments.
The total output of Helen's solar power plants – Kivikko and Suvilahti, which started operations a year ago – exceeds one megawatt. This is about 13% of the solar power production connected to the national grid.
The almost 3,000 solar panels of the solar power plant were installed on the roof of the Kivikko ski hall during the winter and spring, and all of them are now generating electricity.
Another essential part of Finland's largest solar power plant is the first 'megawatt station' solar plant in the Nordic countries. It converts the direct current produced by the panels to alternating current and further to a voltage of 20,000 volts for the distribution network. The alternating current output of the solar plant equipment is one megawatt.
The panels are leased out as designated panels. A designated panel costs EUR 4.40 per month, and the panel's yield is refunded on the customer's electricity bill. The customer is refunded for the first month, April, but no charge is made. Almost half of the Kivikko solar panels have already been leased out.
– People who have acquired a designated panel have had a concrete impact on how electricity is generated in our country. If the Kivikko solar panels are sold out, we will build a third power plant in accordance with the same principle. Our customers will decide! says Project Manager Atte Kallio.
– We are also in the process of planning completely new product and service models. For example, we can build, finance and maintain solar power plants for industrial properties, where the customer can concentrate on their core business operations while gaining the benefit of a solar power plant on their own property without an initial investment, Kallio explains.
Watch how much electricity the solar panels are generating!
Video footage of the Kivikko solar power plant and the production of the solar plant can be monitored in almost real time on Helen's website. The production of the Suvilahti solar power plant is also presented on the same page.
Facts:
Finland's largest solar power plant is located close to Ring I and the Lahti motorway in the Helsinki district of Kivikko.
The building, on the roof of which the panels have been installed, is the Kivikko ski hall owned by the City of Helsinki.
The estimated annual production is about 700 MWh, corresponding to the annual electricity consumption of some 350 one-bedroom apartments.
The power plant's output is 850 kWp.
The output of one panel 285 Wp.
Helen's solar power production exceeds an output of 1 megawatt, which is about 13% of the solar power production connected to the Finnish grid.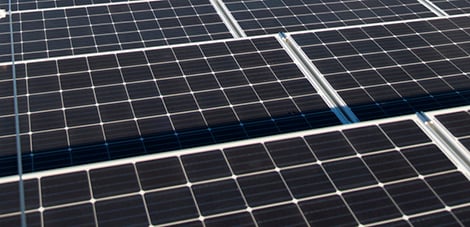 Read more about the topic