News / 23.6.2020
New sustainability and energy management services for Helen's corporate customers - developed in cooperation with EnerKey
The new basic level energy management services will be widely available to Helen's corporate customers. In addition, the renewed service offering will be expanded during the current year to meet the needs of advanced sustainability reporting and energy management for even the most demanding corporate customers.
Helen and EnerKey have entered into an extension agreement that provides Helen's corporate customers with powerful tools for sustainability and energy management through the Powered by EnerKey platform solution. The collaboration, which began with a pilot agreement in June 2019, resulted in a package of energy reporting, sustainability and energy management tools that best serves the needs of Helen's corporate customers.
"The basic level sustainability and energy management services cover the reporting and monitoring of energy consumption and costs and enables centralized management of the energy consumption of large property masses. The service has been developed and piloted together with customers, and the pilot customers have been satisfied with the service package. With the new basic level services, the current reporting systems will be updated to modern times," says Jyrki Eurén, Helen's Head of B2B Business.
"The cooperation with Helen, which started with piloting, has been successful and it is great that together we can offer Helen's corporate customers the most advanced sustainability and energy management tools on the market. Energy efficiency and the sustainable use of resources play a key role in halting climate change, and we at EnerKey want to help Helen's corporate customers reduce the environmental impact of their operations," says Jaakko Huhta, Vice President of EnerKey.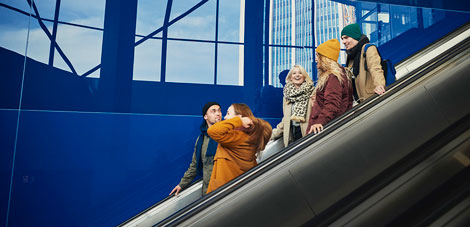 Read more about the topic