News / 12.2.2021
Helen looked into the issues most often raised at housing company meetings – vice president most likely to come up with an excuse to avoid discussing issues
Housing costs, such as service charges, are more often on the agenda of a housing company meeting than any other matter of concern to residents, with 55% of respondents saying they are the most common topic to be discussed at meetings. The next most common problems in the housing company addressed at meetings are messy waste collection areas (24%), heating issues (23%), and breaches of silence rules or other noise from neighbours (21%). The figures are based on a survey of housing company practices and attitudes commissioned by the energy company Helen, which collected responses from 1,000 housing company shareholders and influencers.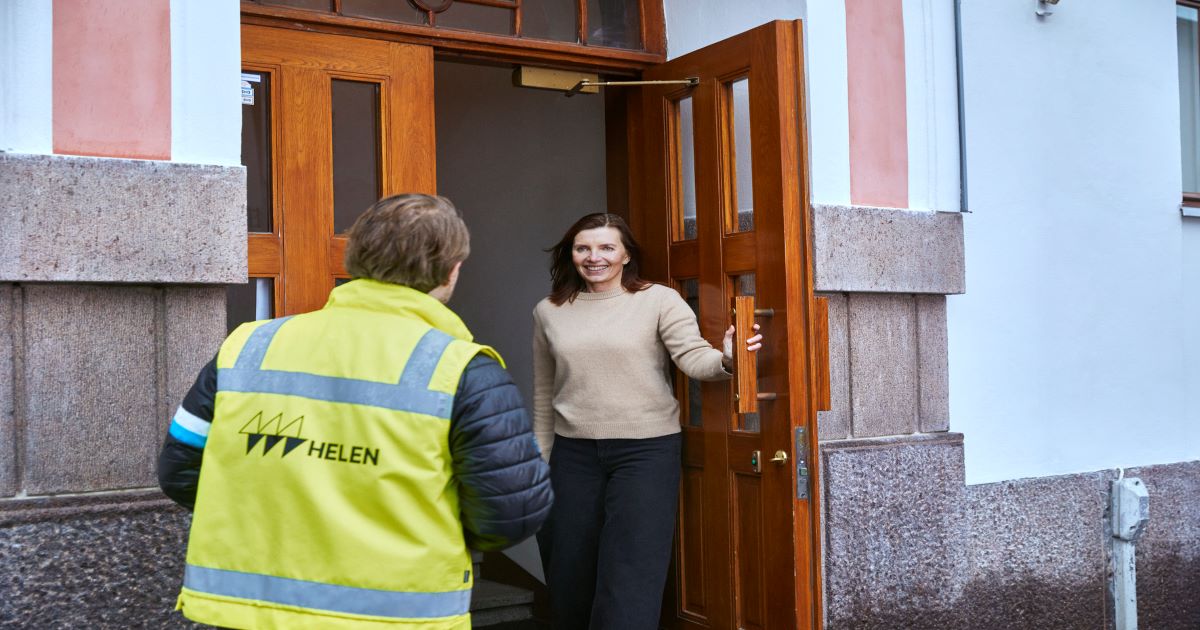 About a quarter of the respondents feel that the company's heating issues should be addressed in meetings even more than at present. The interest of housing companies, especially in carbon-neutral energy forms, is at a high level: about two out of three board members say that the housing company welcomes them.
"We see that housing company shareholders and decision-makers want more information about products and services related to different forms of energy, but learning about them is perceived as difficult and cumbersome. At Helen, we want to make energy solution choices simple and easy to understand. Energy produced by solar panels is easy to illustrate with the help of Helen's calculator, and our expert will help you to get acquainted with various options right in the housing company yard. With the usage data for heat and electricity consumption, we can tailor e.g. energy efficiency services and solar energy systems for the needs of the housing company," says Sohvi Salmelin, VP, Marketing, Communications and Customer Experience at Helen.
Half the chairpersons consider the criticism unreasonable
Attitudes towards housing company meetings are generally positive, as about three-quarters of all respondents feel that there is a good community spirit at the meetings, find it pleasant to talk to neighbours, are happy with the decisions made at meetings, and feel that their voices are heard. However, nearly two out of three chairpersons of the board often suffer from anxiety at housing company meetings. In addition, about half (49%) of the chairs find the criticism received by the board unreasonable, while only about two in ten (22%) of the rank-and-file members think so.
The pressure is reflected in the fact that about a third of both chairpersons and vice-chairs have lost their temper at a housing company meeting – the average for all respondents is about ten percentage points lower. This may also be the reason why 37% of the board chairpersons who responded and more than half (57%) of the vice chairs often make up excuses to avoid attending housing company meetings. The corresponding figure for other board members is 21 percent and for regular non-board participants 15 percent.
"According to the survey results, almost half the housing company board chairpersons and more than 60 percent of the vice chairs try to avoid attending the company meetings, often even under some pretext. This may be due to a lack of established practices and the resulting uncertainty: every housing company is different, and therefore suitable energy solutions also vary. For example, balancing the radiator network may suffice to improve energy efficiency in one company, while in another it may be justified to consider changing the heating method. With more than 100 years of experience in energy and customer challenges, we want to be involved in the customer's journey and offer products and services for all the needs of housing companies," Salmelin goes on.
About the survey
In December 2020, Helen commissioned a survey of the opinions of housing company shareholders and influencers. The research company nSight carried out the data collection in the Dynata web panel with a sample of 1,000 respondents. The survey respondents were recruited from the consumer panel.
Read more about the topic